Good Morning,


RECENT STUDY SHOWS 93% OF PATIENTS WITH CHRONIC FATIGUE SYNDROME HAVE ELEVATED LEVELS OF MYCOTOXINS
Detection of Mycotoxins in Patients with Chronic Fatigue Syndrome
Abstract:
Detection of Mycotoxins in Patients with Chronic Fatigue Syndrome -This study was conducted to determine if selected mycotoxins could be identified in human urine from patients suffering from chronic fatigue syndrome (CFS). Patients (n = 112) with a prior diagnosis of CFS were evaluated for mold exposure and the presence of mycotoxins in their urine. Urine was tested for aflatoxins (AT), ochratoxin A (OTA) and macrocyclic trichothecenes (MT) using Enzyme Linked Immunosorbent Assays (ELISA). Urine specimens from 104 of 112 patients (93%) were positive for at least one mycotoxin (one in the equivocal range).
Almost 30% of the cases had more than one mycotoxin present. OTA was the most prevalent mycotoxin detected (83%) with MT as the next most common (44%). Exposure histories indicated current and/or past exposure to WDB in over 90% of cases. Environmental testing was performed in the Water damaged building from a subset of these patients. This testing revealed the presence of potentially mycotoxin producing mold species and mycotoxins in the environment of the WDB. Prior testing in a healthy control population.
Chronic fatigue syndrome (CFS), also called myalgic encephalitis, has been widely studied over the past 25 years. Numerous mechanisms and theories have been proposed to explain its pathophysiology, epidemiology, clinical features and causation [1–4]. Possible causations include infections (particularly by viruses), oxidative stress, immune aberrations and toxic exposures, among others. However, no single etiology has been confirmed to fully explain this syndrome.
In many circumstances, these patients remain chronically ill despite varying attempts at treatment [1–4]. During the same time frame, there has been a growing body of scientific literature indicating that mycotoxins and exposure to mycotoxin producing molds has become hazardous to the health of occupants of water-damaged buildings (WDB) (homes, schools and places of business). Water-damaged environments contain a complex mixture of biocontaminants produced by both mold, Gram-negative and Gram-positive bacteria [5].
Secondary metabolites of molds and bacteria have been identified in the dust, carpeting, wallpaper, heating, ventilation and air-conditioning (HVAC) systems and respirable airborne particulates [6–16]. In addition, mycotoxins have been identified in clinical isolates from corneal keratitis, aspergillosis and from body fluids and tissues of individuals exposed to moldy environments [17–25]. Interestingly, patients with mycotoxin exposure in WDB frequently have clinical features similar to CFS [5,26–29].
In this study, urine specimens were tested by ELISA-based assay to look for the presence of mycotoxins in a group of patients with CFS. These results were compared to healthy control subjects previously reported by the same testing laboratory. Additionally, in several cases, the WDB that were the source of exposure were investigated for environmental mold and/or mycotoxins. A hypothesis of possible mitochondrial damage in CFS is presented following review of the literature.

ARE YOU TAKING A MYCOTOXIN BINDER?
ZEOLITE- A BINDER TO REMOVE MYCOTOXINS FROM THE BODY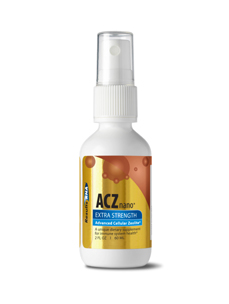 Another of the Black Mold Remedies is a natural substance called zeolite.

Zeolite is a natural crystal that forms when volcanic lava mixes with sea water. The chemical name of zeolite is clinoptilolite. It has been used for thousands of years in Asia to improve health.

The crystalline structure of zeolite forms a cage-like structure that traps heavy metals and other toxins. Then it is elliminated from the body.

IT IS SAFE!

It has been studied in animals and has been shown to be safe even at high doses.

Pavelic, K., et al, "Natural zeolite clinoptilolite: new adjuvant in anticancer therapy" J. Mol. Med. 2001 78(12) 708-720.

Zeolite was approved by the Cuban Drug Administration for use as an anti-diarrheal drug called Enterex.

Rodriguez-Fuentes, G., et al "Enterex: Anti-Diarrheic Drug based on Purified Natural Clinoptilolite" Zeolites 19 441-448, 1997.

It is on the FDA Gras (Generally Recognized as Safe) list.

IT'S AN EFFECTIVE BLACK MOLD REMEDY

One study showed a reduction in the mycotoxin called aflatoxin in the milk of cows that were fed zeolite proving that zeolite removes mold toxins.

Kralj, M. and Pavelic, K. "Medicine on a Small Scale" EMBO Rep 2003 Nov 4(11); 1008-1012.

Zeolite has been used extensively in farm animals to increase longevity and health. Other countries use it to reduce mycotoxins in the animals.

Shurson, G.C. et al "Effects of Zeolite A or Clinoptilolite in diets of growing swine". J. Anim. Sci. 1984 Dec: 59(6):1536-45.

Pond, W.G., Yen, J.T., "Protection by clinoptilolite or zeolite NaA against cadmium-induced anemia in growing swine." Proc Soc Exp Biol Med 1983 Jul: 173(3):332-337.

IT REMOVES HEAVY METALS FROM THE BODY ALSO!

It was used in Russia after the Chernobyl disaster to remove the radioactive heavy metal Cesium (CS) from children that were exposed. It was added to brownies and fed to the children to remove the radioactive heavy metals from their bodies.

Kralj, M. and Pavelic, K. "Medicine on a Small Scale" EMBO Rep 2003 Nov 4(11); 1008-1012.

IT HAS ANTICANCER EFFECTS!

Recent studies found that zeolite has anti-cancer effects.

Pavelic, K., et al, "Natural zeolite clinoptilolite: new adjuvant in anticancer therapy" J. Mol. Med. 2001 78(12) 708-720.

Katic, M.et al. "A Clinoptilolite Effect on Cell Media and the Consequent effects on Tumor Cells in Vitro", Front Biosci 2006 May 1: 11 1722-1732.

OTHER REFERENCES:

Martin-Kleiner, I. et al "The Effect of the Zeolite, Clinoptilolite on Serum Chemistry and Hematopoesis in Mice" Food Chem Toxicol, 2001 Jul: 39(7) 717-727.

Ivkovic, S. et al "Dietary Supplementation with the tribomechanically activated zeolite Clinoptilolite in immunodeficiency: Effects on the Immune System" Adv. Ther. 2004 March- April: 21(2):135-47.

Ambruster, Thomas, "Clinoptilolite-heulandite: Applications and Basic Research

Elmore, A.R. "Cosmetic Ingredient Review Expert Panel" Int J Toxicol 2003: 22 Supl 1:37-102.

Cousens, Gabriel, M.D., The Natural Zeolite Product" Tree of Life Rejuvenation Center, Arizona Treeoflife.nu.

Black Mold Remedy- Zeolite's Side effects:

The two side effects I have read about zeolite are possible loss of potassium and dehydration. Dehydration is easily prevented by simply drinking a lot of water throughout the course of a day while taking zeolite. Potassium loss is also easily prevented by taking a supplement with potassium or electrolytes or just eating a lot of fresh raw fruit throughout the course of a day that you are taking the zeolite. Do not take a potassium supplement or an electrolyte solution at the same time as you are taking the zeolite because the potassium and other minerals will be bound by the zeolite. This ties the zeolite up so it can not bind as readily to other toxins or heavy metals. The same goes for any mineral or your multivitamin-mineral supplement. I would not take any supplement with a mineral until at least 4 to 6 hours after taking the zeolite, just to be sure. It's just more effective if you follow these instructions.

MODIFILAN
Alginate is another very important component of Limu moui and Modifilan. Alginate, along with fucoidan too, naturally absorbs heavy metals, radioactive heavy metals, toxins and free radicals. Once bound to alginate and fucoidan these toxins do not get reabsorbed back into the body, but get excreted out into the stool. It is a perfect way to eliminate toxins from the body because it just removes them instead of having to rely on the detoxification abilities of one's body. As a holistic physician I am well aware of the fact that some people have better detoxification function than others. So a product such as this that pulls toxins out of the body is very important for maintaining health. The alginate present in brown seaweed and it's ability to bind toxins is the reason why modifilan and Limu Moui are my top picks for mold detox.

WISHING YOU GOOD HEALTH,
Dr. Mary Ray DO