Good Evening,


THIS SHOULD BE A HOUSEHOLD NECESSITY FOR ANYONE EXPOSED TO TOXIC MOLD!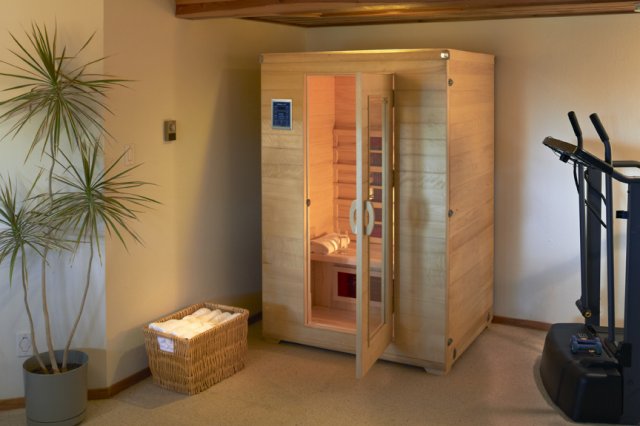 If you are thinking about getting a far infrared sauna consider High Tech Health saunas because they have the best customer service by trained Product Specialists who know Detox and have worked with the "sickest of the sick" environmentally ill patients.

They have a 30 day "No Regrets Guarantee".

According to Real Time Labs urine analysis, High Tech Health's Thermal Life far infrared sauna provokes mycotoxin excretion via the urine.

Sherry Rogers, author of Detoxify or Die, believes, "A sauna used to be thought of as a luxury. But studies now confirm that diet and environmental chemicals cause 95% of cancers. Furthermore, as the first generation of man exposed to such an unprecedented plethora of daily chemicals, we have learned that stored or un-detoxified chemicals can mimic any disease."

Incurable' chronic diseases that were thought to have no known cause often disappear once toxic chemicals are gone.

Since the far infrared sauna is the safest, most efficacious and economical way of depurating stored toxins, this makes it a household necessity. Far Infrared Benefits:

 Removes toxins at the cellular level

 Improves stress management

 Increases energy

 Reduces fatigue

 Improves insomnia

 Boosts circulation

 Relieves / prevents headaches

 Betters depression

 Lessens anxiety

 Stimulates focus and clear thinking

 Encourages positive mindset

 Restores well being

-Helps with weight loss

Far infrared (FIR) therapy removes the chemicals and heavy metals from the body that cause brain fog, depression, anxiety, chronic fatigue, headaches, and insomnia.

Hormonal imbalances are improved with FIR's effects on the autonomic nervous system.

FIR therapy has a soothing effect and provides immediate benefits to stressed tightened muscles, ligaments, and tendons.

Absorption of FIR triggers the production of endorphins, the 'feel good' hormone to restore peace, encourage positive thinking, and act as a natural opiate to relieve pain.

Mental acuity, energy, and performance are dependent on sleep. Poor sleep causes high stress levels, musculoskeletal pain, back pain, leg pain, and restless leg syndrome.

FIR therapy increases circulation throughout the body and improves the function of the immune system, making the body healthier and resulting in better sleep.

FIR reduces swelling and pain, relaxes the muscles, and provides comfort for a proper night sleep.

With better health and sleep, the mind will be able to perform to it's human potential.

FIR therapy returns the body back to a state of balance so optimum mental, physical, and emotional health is achieved and the body can heal itself.


Click here to check out their website and great customer service yourself!







WISHING YOU GOOD HEALTH,
Dr. Mary Ray DO