Good Morning!


LOOK INSIDE YOUR WALLS TO CHECK FOR MOLD GROWTH FOR LESS THAN 25 DOLLARS
For very little money you can now see what is on the inside of your walls!
Borescopes are cameras with LED lights on the end of a tube that are attached to a USB cable that you insert into the USB port on your computer (the same place you plug the printer in or your cell phone). And they are cheap!
Hook one of these borescopes up to your computer with the USB cable that is part of this instrument and you can cut a hole in your wall and insert the hose into the wall to see what is in your walls.
The LED light allows you to see.
Just don't forget to wear a respirator mask while doing this and cut a small hole and immediately insert the hose and immediately close up the hole with plastic duct tape after you remove the hose. Also take a shower and wash your clothes and hair afterwards as toxic molds spores can get everywhere pretty quickly.
HD 2 Million Pixels Waterproof Borescope with 6 LED Lights Endoscope Inspection Camera Pipe Cam Tool Included with Adjustable 6 Led Lights Updated Version
---
---
Features: 2,000,000 pixels CMOS camera. Captures snapshot image or video in VGA format with 1280*720 resolutions. It has 6 built-in LED lights (with Brightness Control) on camera head to illuminate the inspection area. The flexible camera is waterproof with 10mm diameter so that you can inspect area under water, gaps and holes. The USB Cable length is 5m. With a soft CD to record a video. This inspection camera has many applications including ear, nose oral & throat treatment, HVAC inspection, vent pipe, machine equipment, engine, automotive, boat, aircraft inspection. Product Details: (length 5m) Image sensor type: cmos Lens diameter: 10mm Hardware Pixels: 2,000,000 Image resolution: 1280*720 Light source: super 6 bright LED lights With camera button and the LED light brightness adjustment Viewing Angle: 60 degrees Focal length: 2cm-10cm (best image at 6cm) Power supply: USB interface connected computer computer powered directly Waterproof grade: IP67
Package List: 1 * Mini USB Endoscope 1 * Small hook 1 * Magnet 1 * Side audition 1 * fixed set 1 * CD 1 * Manual
With 2 year warranty.
---
TINY HOUSE PLANS
Build Your Own Tiny House Using Our Tiny House Plans! After many requests for our tiny house plans, here they finally are! We've been living in our Tiny House for over a year now - and we love it! We've named her Lucy and she's beautiful :)

If you think our tiny house is beautiful too and you would like one just like her - these framing plans will show you how it's done.

What Are You Getting When You Buy Our Tiny House Plans?

If you purchase these tiny house framing plans we'll show you both 2D and 3D pictures for the framing of the entire tiny trailer house. That includes the sub floor, bottom floor, top floor, loft and roof. Also included is the Google Sketchup file for these plans so that you can play around and make any modifications you might want to make. The plans are provided in both metric and imperial units.

Here's a selection of pages included in Lucy's plans to give you an example of how we've done the drawings...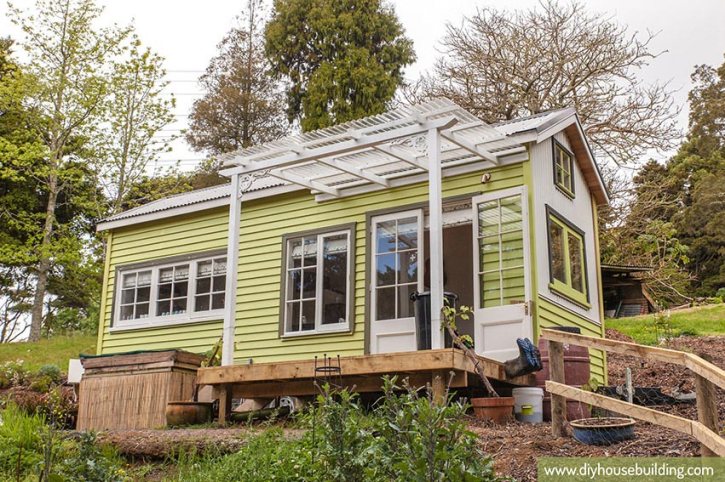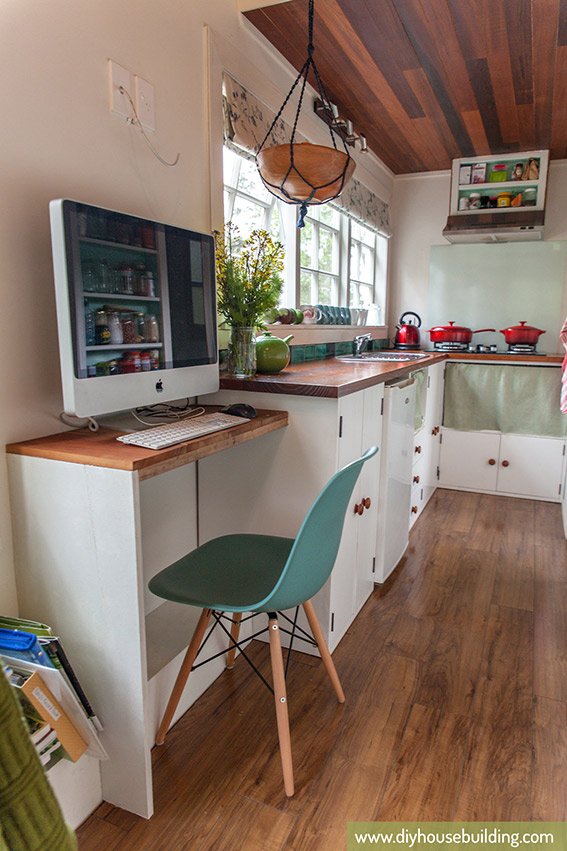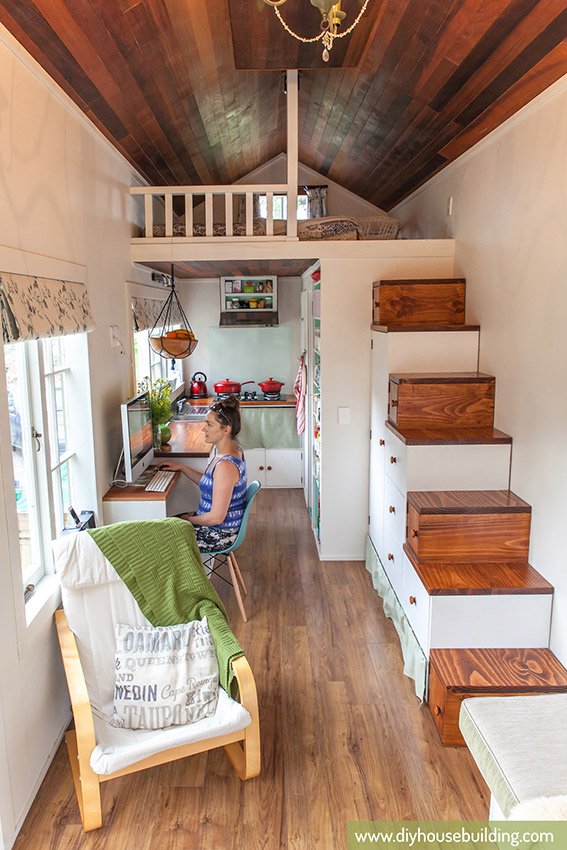 CLICK HERE TO LEARN MORE ABOUT TINY HOUSE PLANS

---
---
---
---
---
---
WISHING YOU GOOD HEALTH,
Dr. Mary Ray DO