HOME MOLD TESTING KITS TO TEST FOR BLACK MOLD IN YOUR HOME

THE IAQ PRO 5 MINUTE HOME MOLD TESTING KITS

 44.99

THIS IS ONE OF THE NEWEST AND BEST OF THE HOME MOLD TESTING KITS BECAUSE IT CAN TELL YOU INSTANTLY IF YOU ARE DEALING WITH THE VERY HARMFUL STACHYBOTRYS MOLD SO YOU CAN GET OUT OF THAT ENVIRONMENT BEFORE YOU GET TOO SICK!!!!!

IT IS A SWAB TEST SO IF YOU HAVE VISIBLE MOLD JUST SWAB IT AND TEST IT AND YOU WILL KNOW INSTANTLY IF YOU HAVE STACHYBOTRYS AND IF YOU SHOULD GET OUT OF THAT ENVIRONMENT.
NOW YOU CAN KNOW INSTANTLY IF THE MOLD GROWING IN YOUR HOUSE IS HARMFUL STACHYBOTRYS AKA BLACK MOLD! THIS IS GREAT NEWS! WITH THE SAME TECHNOLOGY AS A PREGNANCY TEST YOU GET FAST AND ACCURATE RESULTS.

EVERYONE WHO HAS DEALT WITH TOXIC MOLD AND IS CURRENTLY DEALING WITH TOXIC MOLD IN THEIR ENVIRONMENT NEEDS TO KNOW ABOUT THIS TEST!!




Includes:

1 Asp/Pen Rapid test

1 Stachybotrys Rapid test

1 All-in-One Collection Swab

(Optional) Lab Request Form and postage-paid mailer

2 Polyester swabs for lab samples

Unlike traditional home mold testing kits on the market, the IAQ Pro 5-Minute Home Mold Testiing kit gives you the ability to sample and specifically screen for unhealthy molds due to water damage (both seen and unseen)...in just a few minutes. All without the initial delay and expense of a hiring a professional mold inspector. No more waiting days for something on a culture plate to grow and no need for "optional" $30 lab fees to find out whether what's growing is unhealthy or not. 

So, what's different about IAQ Pro?
IAQ Pro represents a significant advance for in-house mold tests. In brief, we have adapted laboratory-grade test methods for the non-technical user along with technology licensed from the United States Government*. By employing highly accurate lateral-flow antibody tests (well known to the medical industry as hand-held assays) the IAQ Pro product line offers cost-effective, professional-quality tools for the public benefit. Molds most associated with toxins and indoor air problems, such as aspergillus, penicillium and stachybotrys, are specifically detected by the IAQ Pro 5-Minute Home Mold Testing Kit. If you are concerned about your family's health or a do-it-yourself person with a mold contamination concern, you should seriously consider ordering the IAQ Pro 5-Minute Home Mold Testing Kit.

Instructions-for-Use

*Because there are other toxic molds that are not tested with this kit, there is a chance that a negative result could be false. So if you get a negative reading and still think you may have toxic mold, you will need to use the Instant Mold Testing Kit and send it in to the lab to have it analyzed. But most cases of toxic mold that I have seen involve the 3 species tested for in this test. So, I still think it is a very good test because it rules in or rules out the really bad mold which is stachybotrys.

INSTANT MOLD TEST


THE BEST AND MOST ECONOMICAL IN BLACK-MOLD-TESTING.


When you are first confronted with the fact that you are being exposed to toxic mold, you're first impulse is to look around your house. It is so hard to know what is mold and what is not.

Wouldn't it be great to have a test that would test an area INSTANTLY to determine if it is mold?
And wouldn't it be great if that test did not cost you a small fortune?
And wouldn't it be even better if was made by a very reputable company in the environmental industry? 

Well this is that test!

Instant Mold Test




17.95

Economical and Easy to Use! 

This instant home mold testing kit is inexpensive and easy to use. With this test you can find out immediately if something in your house that looks like mold is actually mold. This test looks like a pen. Simply remove the swab from the pen and swab the area in question.

It could be a black, green or whitish area on wood, drywall, carpet, cement, stone or a painted surface.

 Return the swab to the pen and push the swab into the fluid in the pens tip and wait 10 minutes.

There is a chemical in the capsule that turns purple in the presence of mold. If it does not turn purple, it's not mold. If it does turn purple you have mold. It is as simple as that. Within a few moments you will know if the area in question is in fact growing  mold.

 If it stays green it is not mold.

Then, if your sample tests positive for mold, included in the test kit are tape lifts that you can use to take another sample of the mold. This sample can be sent off to IMS labs for further analysis to determine what type of mold it is. The cost of the tape lift analysis is 30.00 per sample and is completely optional.


Instant Mold Test includes:

1 sampling tube with swab witha fluid filled tip

5 tape lifts

1 sheet of paper with directions

1 prepaid return envelope to return optional tape lifts to IMS labs.

MANUFACTURED BY 3M, A VERY REPUTABLE COMPANY!!!



EXAMINAIR MOLD TEST




The Best Air Test for Mold 




CLICK HERE TO SEE A VIDEO OF HOW EASY THIS TEST IS TO USE

AIR TEST 4 ROOMS IN YOUR HOUSE FOR:

450.00 with  FREE SHIPPING


Specifications: The ExaminAir kit comes complete with:

*Shipping box:
The designated area on the top of the box serves as a "Testing Platform".

A 2nd Day Air return shipping label affixed to the top of the box.

Do not discard this box! It will be used to return your samples and pump.

* Blue ExaminAir pump (inside box).
* Four Micro5 air sampling cassettes.
1 located in the "outside" slot and 3 others located in the slots marked "samples #2, #3, & #4".
* Laboratory analysis form.
* Micro5 quality repackaging label.

Easy Home Mold Testing Kit -Air Test -


Same Test The Professionals Use

Try our "State of the Art" Mold and Allergen Test Kit  as seen and heard on television and radio programs across the country.

Recommended by top physicians.

Used by doctors to determine causes of allergens in the home.

Sample approximately 2,000 sq feet of your home with the ease of a do it yourself test kit and find out if you have allergens in your home!

 THE PUMP WORKS BY PUMPING AIR THROUGH THE SPORE TRAPS (CASSETTES) AND TRAPPING THE MOLD SPORES WITHIN THE CASSETTES. WHEN YOU ARE FINISHED WITH THE TESTING SIMPLY RETURN THE WHOLE KIT INCLUDING THE AIR PUMP AND ALL 4 CASSETTES IN THE BOX IT CAME IN ,WITH THE PREPAID RETURN SHIPPING LABEL INCLUDED.

The ExaminAir is a "state of the art" professional allergen and mold test kit.

It is designed for "do it yourself " use with quality results.

The ExaminAir is an economical testing method for potentially allergenic and pathogenic particles in indoor air environments.

Follow the easy to use operating instructions and sample the designated areas.

This home mold testing kit includes: easy to use air pump sampler, air capturing cassettes, all lab fees, detailed report, and a prepaid shipping label.

The kit and samples will then be mailed to a laboratory for analysis. Results will follow in 7 to 10 business days.

Once your ExaminAir results are available, you will be contacted by a representative to set up a time for a 20 minute phone consultation.

You will then be instructed to call a toll free number at the scheduled time to speak with the consultant.

This option gives you the opportunity to talk with an indoor air specialist about your test kit and results, find out information about potential allergens and ask common questions about indoor environments.
CLICK HERE TO SEE ANOTHER DEMONSTRATION OF EXAMINAIR MOLD TESTING
NEW
MY MOLD DETECTIVE

A LESS EXPENSIVE AIR TEST FOR MOLD
This is a new test so I am not sure how accurate it is. The cost is much less than Examinair but the cost of the pump does not include the cost of all the spore trap cassettes you will need. (it only comes with 2) The cool thing is you get to keep the pump for further testing if needed. And it is also great that you can test as many rooms as you want, just keep in mind each spore trap cassette costs 21 dollars plus 35 dollars for lab anlaysis of each spore trap so:
AIR PUMP PLUS 2 CASSETTES = 74.00
CASSETTES ANALYSIS   35.00 each
EXTRA CASSETTES COST   21.00 each
TOTAL COST OF AIR PUMP WITH 4 CASSETTES INCLUDING LAB ANALYSIS IS:
256.00 WHICH IS LESS EXPENSIVE THAN EXAMINAIR.
The cassettes are sent to an accredited lab for analysis so that is good.
So I guess if you are economically challenged as many of us are, this may be a good way to test your house for mold. Just click on the amazon link below to check it out and order one for yourself.
---
---
---
You Don't Need To See The Mold!
The 5-Minute Mold Test Kit Can Detect Mold Spores In Household Dust!
Quickly identifies the most harmful molds
Results In 5 minutes!
Patented technology
Licensed from the U.S. Public Health Service
No Waiting for Lab Results
The IAQ Pro 5-Minute Mold Test shouldn't be confused with those "low-cost" antiquated Petri dish-type test kits.Our test is a breakthrough in DIY mold testing!
Using technology similar to medical-grade pregnancy type test kits, the 5-Minute Mold test is unique to the industry and brings cutting edge science directly to your home. You can save hundreds of dollars over hiring a mold inspector and get immediate results in the privacy of your own home.
Typical culture plate tests:
Don't distinguish bad molds from common background molds
Don't indicate unhealthy levels of mold
Take days to grow
Require additional fees and weeks of waiting for additional lab analysis
---
---
---
---
An outdoor sample always needs to be done because houses are never airtight and inevitably some mold spores from the outside get inside your house. If the level of mold spores inside your house is greater than the level outside your house than you know you have a mold problem IN your house. And thats why you need both indoor an outdoor samples. One outdoor sample is sufficient.

The test includes analysis of the samples. 

Also, this test analyzes for pollen, skin cells (to test for overall cleanliness of your home) dust and dust mites.

---
---
ERMI MOLD TEST


TEST THE DUST IN YOUR HOME




IF YOU WANT A DEFINITIVE MOLD TESTING KIT THAT WILL GIVE YOU THE FINAL ANSWER TO THE BURNING QUESTION, "DO I HAVE A MOLD PROBLEM IN MY HOUSE?"; THIS IS IT!!! IT IS A DUST SAMPLE TEST THAT WILL TELL YOU WHAT TYPES OF MOLDS ARE IN YOUR HOUSE AND WHAT LEVELS.

ERMI MOLD TEST KIT
$340
FREE SHIPPING!
THE COST OF THIS ERMI MOLD TESTING KIT INCLUDES;
1 Kit with directions
1 30 minute Phone Consult/INTERPRETATION BY DR. RAY

This mold testing kit will be sent to you directly from Mycometrics Lab and includes the collecting device and instructions. You will need your own vacuum cleaner to attach to the collecting device to collect the dust sample needed to perform the test.


Graphic: EPA ERMI Index Chart


Level 1 = Buildings with an ERMI in the 1st quartile have the lowest likelihood of having a mold problem.

.Level 2 = Buildings with an ERMI in the 2nd quartile have the lower likelihood of having a mold problem

.Level 3 = Buildings with an ERMI in the 3rd quartile have the greater likelihood of having a mold problem

Level 4 = Buildings with an ERMI in the 4th quartile have the greatest likelihood of having a mold problem


Air quality testing using spore traps have one major flaw. If you do not happen to take a sample when the mold in your house is releasing its spores you may get an inaccurate sample of your house leading you to believe your house is OK!! It has been documented that molds release their spores at certain times of the day.
There have been cases of air quality testing being completely different from one hour to the next. There is no information on when molds release their spores. Perhaps different types have different schedules or it may be sporadic or depend upon atmospheric conditions.

Developed by Scientists at the US EPA

Extensive research conducted by the EPA, using state-of-the-art DNA forensics, established the Environmental Relative Moldiness Index or ERMI. The DNA-based ERMI test analyzes a single sample of dust from a home using a highly specific DNA-based method for quantifying mold species. The ERMI report includes the detection and concentrations 36 mold species along with the ERMI value itself. This provides a single number to rank the "moldiness" making it easy to compare the results to a national scale.

Testing for mold isn't new, but there is a new, faster, more reliable method for testing. And faster, easier detection means less time between infestation and remediation. The ERMI (Environmental Relative Moldiness Index) test is a DNA-based mold identification tool developed by scientists at the US Environmental Protection Agency (EPA). Used by professionals in homes, businesses, schools and hospitals, the ERMI test leverages the same DNA technology that has revolutionized forensic and criminal investigation.

DNA mold testing leverages a technology called quantitative PCR (qPCR) that is used in many scientific fields including genetics and cancer research. The qPCR technology directly probes the DNA of mold with incredible accuracy to detect which species of mold are present and how many spores of each species are contaminating the indoor environment.


The ERMI test was performed on 1100 homes across the US, as part of the American Healthy Homes Survey, conducted by the US Department of Housing and Urban Development.

Protecting your family and your property are two primary concerns. Recognizing the potential health hazards mold presents to your family – asthma, allergies, infections and certain types of toxicities – means making mold detection a regular part of home maintenance.

With the ERMI mold testing kit, you can compare your home's mold level with the EPA's Relative Moldiness Index which is based on the 1,100 home HUD American Healthy Home Survey. The ERMI index helps determine how much mold is in your home, and exactly what type of mold is present.

Housing features that can increase moisture levels and growth of mold include poor ventilation, excess production or condensation of water in the house (e.g., humidifiers, unvented clothes dryers), and water leakage or flooding. Basements are likely to have higher mold concentrations than other indoor areas, especially in the winter.
Because mold can also destroy everything from a single area or system to an entire house, regularly testing for mold is one important way to protect your investment. Mold remediation can be an expensive undertaking – one that can easily bankrupt a family and threaten the financial viability of real estate investments.

---
PREDICT HOME VOC TEST

$500 with free shipping

An air sample can be collected in 3 to 4 hours and covers an area of approximately 2,000 sq. ft. The sample is then sent to our Nationally accredited Laboratory for analysis. Reports from your analysis will tell you if your total VOC levels are within a safe, acceptable, or elevated range, and what the possible sources of contamination are. If levels are determined to be elevated and there is a desire to identify exactly which VOCs are present in the air, an additional analysis can be performed at the lab, for an additional fee. There is no need to take another air sample.

With PREDICT, you can receive a total assessment of the air you and your loved ones breathe everyday - simply, safely, and economically.

Benefits of the PREDICT™ VOC Screening Test

Quickly determine total levels of harmful indoor air pollutants, including hidden mold - the only test of its kind on the market

Receive information on potential sources of air contamination

One test covers up to a 2,000 sq. ft. area

Specific IAQ problems can be identified with optional 350+ VOC compound analysis, without taking another air sample (additional cost incurred)

Receive expert consultation for interpreting the test results or suggestions for improving indoor air quality
 The PREDICT VOC Screening Test, the REVEAL™ Comprehensive VOC Test gives an excellent assessment of overall indoor air quality. However, the REVEAL test goes even further by providing detailed answers to questions of "What's in my air?" The REVEAL test surveys over 350 Volatile Organic Compounds (VOCs) in the air with a single sample (covering approximately 2,000 sq. ft.).
With its extreme sensitivity in the parts per trillion range, the REVEAL test is particularly useful when investigating odor concerns.
What are VOCs?
VOCs are chemicals that are emitted as gases from solids or liquids and easily evaporated into the air at room temperature. Concentrations of these chemicals can be up to 100 times higher indoors than outdoors. Thousands of products, many that we use or are exposed to every day, emit VOCs into the air while they are being used, and even when they are stored. All VOCs have the potential to be harmful, and there are even a few common VOCs that can be particularly dangerous to our health. Symptoms such as frequent headaches, dizziness, fatigue, nausea, coughing, wheezing, and eye, nose and throat irritation can be indicators that the quality of air in your home is poor - especially if these symptoms subside once you leave the house. Other more serious health problems that can arise with poor indoor air quality are asthma exacerbation, digestive problems, and damage to the liver, kidneys and central nervous system. Some air contaminants are so harmful that they can even cause cancer.
The REVEAL Test & Analysis 
An air sample can be collected in 3 to 4 hours, then sent to Prism Analytical Technologies - the air testing laboratory that developed PREDICT and REVEAL - for a comprehensive analysis. In a few days, you can know exactly what is in the air you and your loved ones are breathing. This extremely sensitive and detailed analysis will help identify the sources of contaminants, odors, and air pollutants, and can even identify problems before they become disruptive.
MY HEALTHY HOME NOTE:
Identification of unknown odors is a difficult task. There are roughly 200 top VOC's that may or may not be the cause of your problem. This type of testing should help determine most of the potentially troublesome gases. We recommend you consult your physician or Environmental physician for correlations between chemicals in the sample and your health concerns. For more information, contact My Healthy Home® at 866-743-8563.
HEALTHY LIVING IN A TOXIC WORLD
NEWSLETTER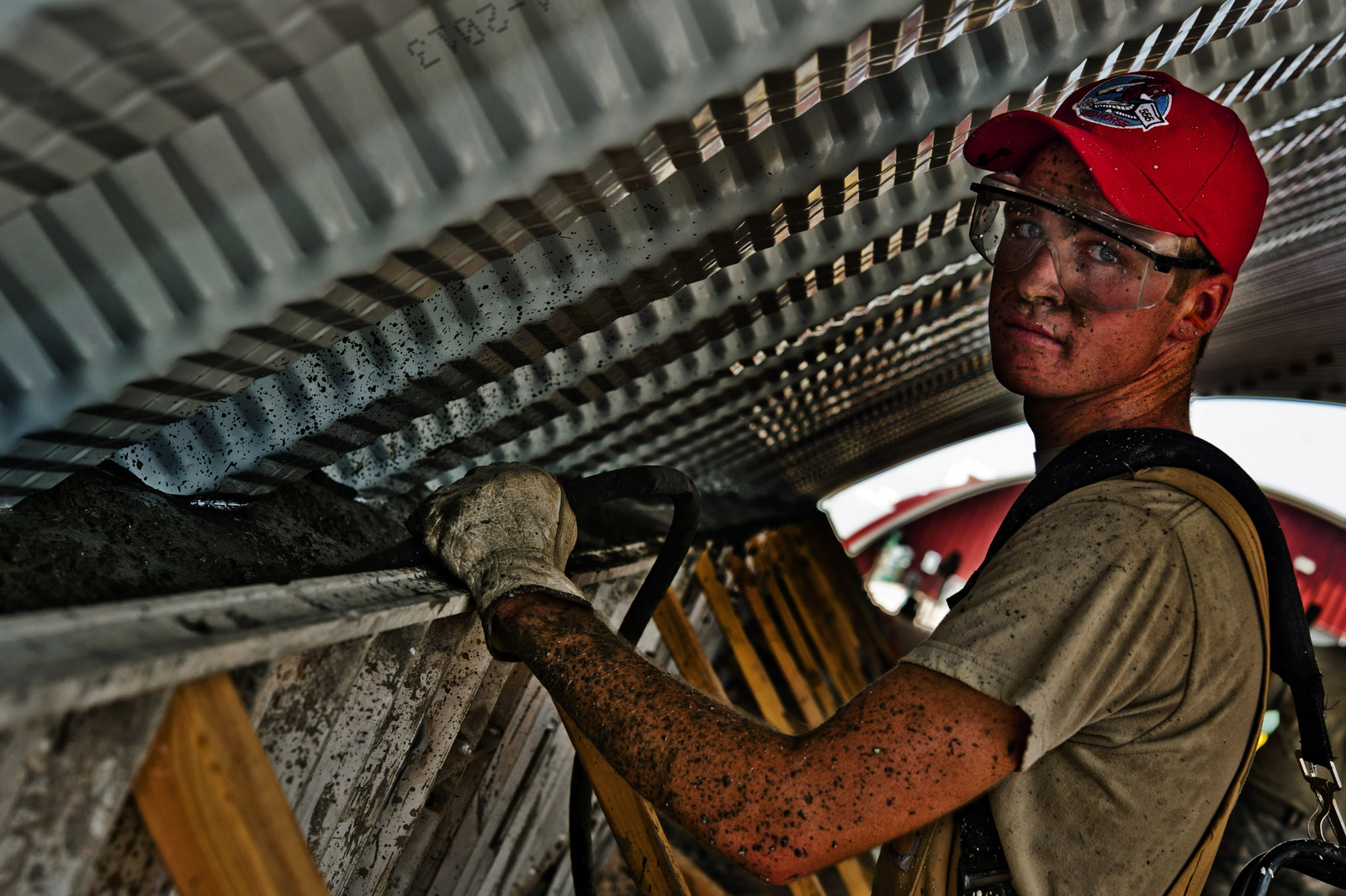 FOR A FREE CONSULTATION ON MOLD REMEDIATION OR REMOVAL IN YOUR AREA (For FL, CA, NY, NJ, MD, VA, and DC)    CALL
1-888-808-6405