TOXIC MOLD SYNDROME,
SYMPTOMS, TESTING AND TREATMENT:

TOXIC MOLD CAN MAKE YOU SICK!
That's what I found out after being exposed to high levels of toxic mold (commonly known as black mold) for almost a year.
The goal of this website is to help those, who have become sick and are suffering with the many challenging symptoms of mold exposure, regain their health. We offer advice to help reduce symptoms and remove mold toxins! This website will go through the following helpful steps to explain what to do if you suspect this may be the cause of your symptoms and then we will show you what different types of treatment work best to recover your health.
I am a family practice physician and I have been in practice for over 15  years. In 2006 I was sick with many terrible symptoms for 11 months. I did not know why I was sick until I discovered I was being exposed to very high levels of stachybotrys, the more common toxic black mold and chaetomium, a less common toxic white mold. This was what caused all my symptoms over the span of a nine month exposure. 
Now, 6 years later, including about 1 to 2 years of detoxing and through the help of diet, medication, supplements, avoidance of mold and prayer, I am healthy again!
You are not alone! This is a horrible illness world-wide for many people and is becoming more widespread as our buildings get older and more water damaged. The slowed economy isn't helping matters much either as more building owners and home owners opt to cut costs in building maintenance.
There is hope for people with this syndrome through various treatments to remove the toxins and reduce the symptoms. It may be a long and difficult road, depending on the level of exposure. Most people do improve over time with treatment and mold avoidance.
Please sign up for our free newsletter "Healthy Living in a Toxic World" on the Free Newsletter Page and get loads of helpful information once a week.
Also, go to the Social Support page to learn how to join our private Facebook group of over 3000 members called "The Toxic Mold Support Group" In this group you can talk with other people going through the same thing you are and get some advice and information as well.
                        Wishing you a fast recovery,
                        Dr. Mary Ray D.O.
1. Recognize the Symptoms:
The first step is recognizing the symptoms of toxic mold exposure.  Learn how to look for clues to determine if the symptoms you are having could be due to this.
It took me a year to figure out this was the cause of my illness. Some people never figure it out. This website will help you recognize the symptoms with an extensive list on the SYMPTOMS webpage.
---
2. Test your Environment

The second step is testing your home or workplace. The best way to determine if your symptoms are that of toxic mold exposure is to find out if you are breathing in toxic mold spores in the first place.
The testing I recommend is a more affordable, accurate and easy way to test your home. Go to the TESTING FOR BLACK MOLD IN YOUR HOME webpage for more information and products.
IAQ PRO 5 Minute Mold Test: Test for stachybotrys and aspergillus instantly. Click here to read more
PREDICT HOME VOC TEST: To test for mycotoxins in the air. Click here to learn more.
---

Instant Mold Test: Instantly find out if what you see is mold. Click here to learn more.
EXAMINAIR TEST KIT: Air sampling using  an air pump and spore trap technology. Click here to learn more.
See Inside Your Walls With A Boroscope That Connects to Your Computer!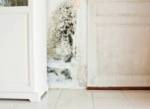 MOLD PICTURES: Click here to see more.
3. Test Yourself

The third step is testing yourself. There are 2 tests.
1. MYCOTOXIN URINE TEST:
This tests for mycotoxins in the urine that the body excretes into the urine. The drawbacks of this test are that it is expensive although the price has come down and it is not fully covered by insurance. Also you should be on a detox program for the results to be accurate. Patients may order this test for themselves.There are two labs now that offer this test. SEE THE DIAGNOSIS PAGE FOR DETAILS. 
2. BIOTOXIC MOLD ILLNESS PANEL:
The second way to test for toxic mold exposure is to test for certain blood parameters that change upon exposure to toxic mold and other biotoxins such as that from Lymes. There is the Basic and Comprehensive Biotoxic Mold Illness Panel. (see below) Patients can order this test themselves and ideally should have a doctor interpret the results but if they can not find a doctor, they can go to my Diagnosis page to learn how to interpret the results. 
LOOK ON THE DIAGNOSIS WEBPAGE TO FIND MORE DETAILS ON THIS TESTING TO HELP DETERMINE IF YOU HAVE BEEN EXPOSED TO TOXIC MOLD>
---
4. Avoid Exposure to Toxic Mold and Remove Mold Toxins
The fourth step is to use both natural supplements and pharmaceutical medications to remove the mold toxins from your body.  Since these toxins are the main cause of this syndrome, effective treatment is geared toward removal of these toxins. These remedies can be found on the BLACK MOLD DETOX webpage! 
ALSO SEE THE SUPPORT PACKS WEBPAGE FOR THE NEW SUPPORT PACS THAT ORGANIZE THESE NATURAL TREATMENTS INTO 4 SIMPLE STEPS:
DETOX PAC
ANTI-FUNGAL PAC
HEALTHY OIL PAC
ENZYME PAC
Modiflian is brown seaweed that binds mold toxins to help mold detox. Click here to learn more and order.
Detox with brown seaweed in a delicious juice drink. Click here to read more.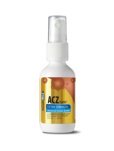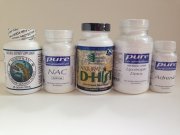 STEP ONE DETOX PACK. Click here to learn more.
---

Remove toxic mold spores and mycotoxins from your air with these quality HEPA and carbon filters with a 5 year life. Click here to learn more.
DETOX WITH HIGH TECH HEALTH FAR INFRARED SAUNAS
CLICK HERE TO GO TO www.hightechhealth.com
5. Treatment of the Intestinal Fungal Overgrowth

Intestinal fungal overgrowth almost always occurs after exposure to toxic mold. Over the years I have found this to be a very effective treatment in relieving many of the symptoms of my patients with this syndrome. 
GO TO THE FUNGAL OVERGROWTH webpage on this site to learn more about this and to get effective treatment.
6. Change your Oil

This is another very important step in getting better. Basically, mold toxins can alter the fats in your cell membranes which then disrupts their function. Cell membranes are composed mostly of fat and are very important to the proper functioning of the entire body. This alteration in cell membranes may be what gives toxic mold sufferers that "I just don't feel right" feeling. 
GO TO THE CHANGE YOUR OIL webpage on this site to learn more about how to change your cell membranes by changing your fat.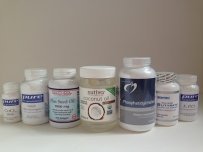 7. Enzyme Therapy

Enzymes that break up the fibrin clots that are thought to cause some of the horrible symptoms of this syndrome have been found to be effective in treatment. GO TO THE ENZYME THERAPY webpage to learn more.
8. Liver Support

Your liver functions to detoxify toxins. If you are overburdened with toxins as is the case in people with this syndrome, it is helpful to supply your liver with nutrients that help your liver work at it's optimal capacity. There are several nutrients, herbs and foods that assist with the liver detoxification process. 
Go to the Liver support webpage to learn more.
9. Phone Consultation

If you don't know where to start and need to speak with Dr Short-Ray about your particular situation, then go to the PHONE CONSULT webpage to schedule your half-hour or hour phone consultation.
10. ESSENTIAL PRODUCTS

Go to the ESSENTIAL PRODUCTS page to see all the products that are available to help in dealing with mold exposure such as HEPA vacuum cleaners, mold cleaning products, respirators, etc.
---
11. Toxic Mold Support Group

If you would like to talk with other people about what worked for them and what they did to help themselves, feel free to join Dr. Short-Ray's facebook group called, The Toxic Mold Support Group. In this group you can converse with others who have been through the same thing on a private members only Facebook group page. This group has over 4500 members and is growing rapidly. Go to the Support web page. Just go to facebook.com and ask to join the Toxic Mold Support Group.
12. Share Your Story

Many people have felt the need to share their story and have it posted on the MOLD STORIES web page. If you would like to share your story to help others, that is available to you on the SHARE YOUR  STORY web page on this site.
13. Supplements

Since mold toxins cause extensive inflammation in the body, supplements that have anti-inflammatory effects are very helpful in lessening the symptoms. The supplements that reduce inflammation are as follows:
Fish oil or flax seed oil
Limu or modifilan
Acai Berry
Bromelain and other protease enzymes
Ginger
14. Spread the Word

Help spread the word about this horrible illness so that more people are aware of the dangers of indoor toxic mold. Go to the Support webpage.


15. Check with your Doctor

Work with your doctor or health care professional when using the treatments or protocols so that you can be monitored with blood work to check your kidney and liver function as your body eliminates the toxins.
16. BOOKS TO EXPAND YOUR KNOWLEDGE
Go to the BOOKS webpage to find all the latest books relating to toxic mold.
SURVIVING TOXIC BLACK MOLD SYNDROME: The book about my story and mold testing, diagnosis and treatment. Click here to learn more.
THE ADVICE PROVIDED ON THIS WEBSITE IS INTENDED TO BE USED UNDER THE SUPERVISION OF YOUR PHYSICIAN OR HEALTH CARE PROVIDER.
DON'T FORGET TO CHECK OUT OUR FREE NEWSLETTER "HEALTHY LIVING IN A TOXIC WORLD" BY VISITING THE FREE NEWSLETTER PAGE!