BOOKS TO HELP YOU SURVIVE

SURVIVING TOXIC BLACK MOLD SYNDROME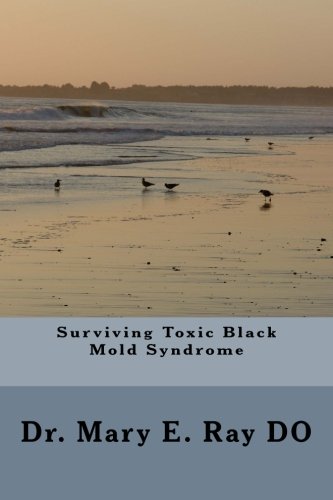 This informative book about black mold will help you understand what toxic mold is and the harm it can cause you.

One of the reasons I wrote "Surviving Toxic Black Mold Syndrome" was to be able to recommend that people bring this book to their doctor and have them read it. It is not very long. It is very simple and to the point. I know first hand how little time doctors have. It is a book written by a doctor which should lend credibility. By showing this book to their doctor, people would then be spreading the word about toxic mold, it's symptoms, treatment and diagnosis to the medical profession. And furthermore, if the doctor is open minded enough to agree to treat the patient with cholestyramine, he or she may be interested to notice the patient feeling a whole lot better on the medication. If more physicians recognize this illness that is a step in the right direction.

If we all keep educating our doctors about this by giving them this book about black mold, toxic black mold syndrome eventually has to be recognized by the medical profession.

Together, we can fight this crime to humanity and prevent this horrible illness from ruining so many lives.

Table of Contents in this book:
Chapter 1 My Story 
Chapter 2 What is Toxic Mold?
Chapter 3 The Mold Toxin Versus Mold Allergy Controversy
Chapter 4 Mycotoxins Throughout History
Chapter 5 Symptoms of Toxic Black Mold Syndrome
Chapter 6 Diagnosis of Toxic Black Mold Syndrome
Chapter 7 Treatment of Toxic Black Mold Syndrome
Chapter 8 How to Test Your House for Toxic Black Mold
Chapter 9 If You Have Toxic Black Mold in Your House,
How Do You Fix it?
Chapter 10 Summary                                          
References to Many Scientific Papers in back of book.
                                                                                        
By Mary Ray, M.S., D.O.       
Natural Health Doc LLC April 2018
92 pages.

SURVIVING BLACK MOLD SYNDROME paperback ...................21.95 with free shipping
OR
---
 IF YOU WANT THE KINDLE VERSION CLICK ON THE SHOP NOW BUTTON ON THE AMAZON LINK BELOW
---
---
---
Surviving Mold; Life in the Era of Dangerous Buildings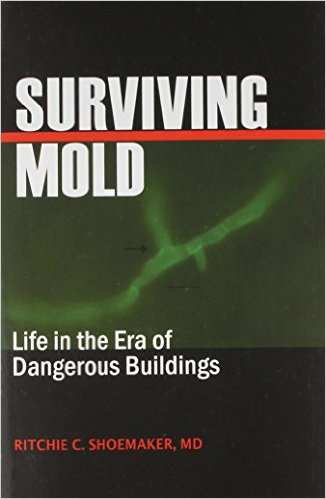 Microbes, especially molds and bacteria, growing in water-damaged buildings make people sick. Powerfully written, Surviving Mold follows Mold Warriors (published in 2005) as the definitive source of information on "mold" illness, its basis in inflammation, its physiology and its links to politics, lawsuits and science. Written by America's most widely published mold-treating physician, Surviving Mold has true stories, cutting edge science and a wide open expose of the shenanigans in medicine, governmental agencies and courtrooms regarding this increasingly common problem in the US and around the world. If you have an ill-defined chronic illness, or know someone who does, your first step to return to health might be to ask if there is the possibility of exposure to musty basements, wet bathrooms, leaking roofs, flat-roofed schools, offices buildings with recirculated air or buildings with construction defects. If you already know that you could be sickened by water-damaged buildings, Surviving Mold will guide you through diagnosis and treatment, through remediation and return to health. Complete with multiple chapters written by guest authors, Surviving Mold is based on Dr. Shoemaker's experience with over 6000 patients he has treated from all 50 states and 30 foreign countries. The science in Surviving Mold is all peer-reviewed and published.

SURVIVING MOLD paperback.........................................29.95 with free shipping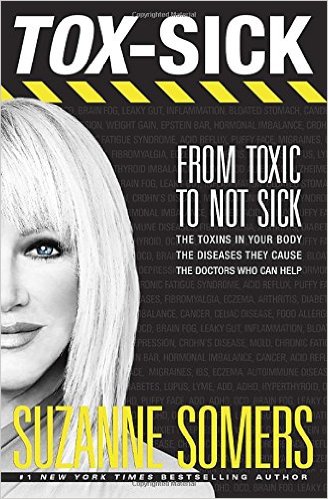 "It's as if we are all on a big, chemical drunk, and the hangover is a killer."
—Suzanne Somers, in TOX-SICK

Pioneering health and wellness advocate, Suzanne Somers, delivers a powerful answer in this expose on the immediate and long-term dangers of living in a world that has become increasingly toxic to our health.  The build-up of toxins in our bodies can lead to myriad health concerns — including weight gain, food allergies, brain disorders, cancer, among many others. Moved to investigate by her own family's plight, Suzanne sits down with environmental doctors and specialists who share eye-opening information and practical advice for how to survive, thrive, and stay healthy today. In Tox-Sick you'll learn how to effectively detox all your body's systems and the different survival skills that can save your life, from top experts in the field, including: 
DR. SHERRY ROGERS, an environmental doctor for over 40 years, shares the truth about detoxification—and where you will likely be if you don't take it seriously. 
DR. NICHOLAS GONZALEZ shares where cancer comes from and how to manage it by detoxifying the liver and supplementing with enzymes.
DR. RITCHIE SHOEMAKER alerts you to mold toxicity, the newest threat to your brain and wellbeing…and just what to do to fight for your health.
DR. WALTER CRINNION teaches what everyday objects to avoid and the simple diet and lifestyle shifts to clean up your health and home in mere weeks!
DR. STEPHEN SINATRA, America's leading integrative cardiologist, explains that we have been approaching heart disease all wrong: a healthy gut, detoxed body, and quality fats are each crucial and cardioprotective. 
DR. GARRY GORDON shares new protocols for removing toxic lead from the body, as well as ways to keep the most important gland in your body, the thyroid, clean and healthy.
 
From diet and supplement advice to coconut oil cleanses, everything you need to live clean and enjoy great health is in your hands.

TOX SICK Paperback..................................................19.95 with free shipping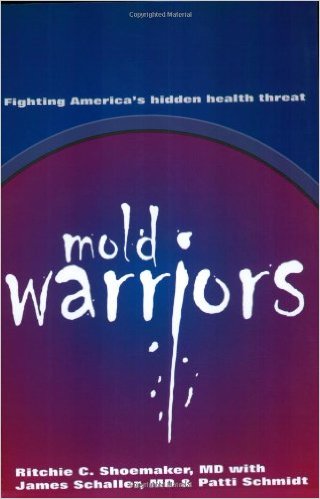 From the forewords by Dr. Richard Lipsey and Bianca Jagger to the Epilogue, with the inside story on the cancellation of an entire season of Scotia Prince Cruises in Portland, Maine, Mold Warriors is the first book that brings together the truths that underlies the struggle of patients made ill by toxin-forming mold growing in water-damaged buildings to regain their health and their lives. Mold Warriors has 640 pages and 25 chapters of compelling writing and actual events that demonstrate the medical, legal and scientific battles of the Mold Wars. Biologically produced toxins make many of us chronically ill, steal the life-savings of many victims, prevent our children from achieving their academic potential and our health care system is largely blind to diagnosis and treatment. By reading Mold Warriors, you will learn how to use the Biotoxin Pathway, a magnificent scientific and medical breakthrough, to then easily recognize and treat the mold illness, leavin! g behind meaningless diagnoses such as fibromyalgia, chronic fatigue, stress, "chronic pain syndrome," deconditioning and more. With Mold Warriors as your companion, you will not be forced to listen to "experts" who tell us that damp buildings might cause respiratory problems, but not neurologic problems, fatigue and cognitive impairment. You will be freed from legal defense consultants who would attempt to falsely deny you your legal rights to compensation for property loss and personal injury. Here are the facts about mold illness; show them to your Congressman and your physician. If you are made ill by exposed to water-damaged buildings, use Mold Warriors to show what is wrong with you on a printed page of lab reports; sometimes just knowing what is wrong becomes the biggest step towards return to health. Begin a step-by-step treatment protocol, published in high level, peer-reviewed, academic journals, that provides a plan to treat sequentially the complex physiologic abnormalities that are caused by exposure to biotoxin-forming indoor molds. You don't have to stay ill from mold any longer.

MOLD WARRIORS  paperback.................................39.95 with free shipping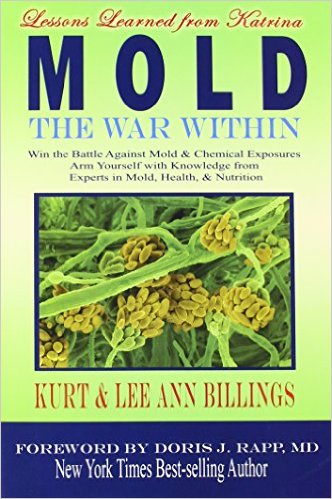 Newly Updated. MOLD: The War Within will enlighten every homeowner, renter, and employee, who is or could become sick from mold or chemical exposures from floods, hurricanes, sick buildings, and the ever present environmental pollution that affects us all. Revealing interviews with prominent experts on mold and chemical related issues bring to life such topics as the: Effects of mold & chemical exposures on human health; Methods of mold testing; Dangers of antifungal; antibiotic, & steroid pharmaceuticals; Legal loopholes of mold cases, Healing through natural means. Authors Kurt and Lee Ann Billings began researching mold and chemical exposures after their family became gravely ill from toxic Katrina exposures. The Billings expose the prevalence of fungal misdiagnoses and medical mistreatments while chronicling their family's frustrating, but ultimately successful, quest for effective treatment of mold and chemical exposures from Hurricane Katrina. They detail their months of research and trials and errors and share their inspirational journey of healing, what worked medically and nutritionally for them what didn't and why.

MOLD THE WAR WITHIN paperback................................29.99 with free shipping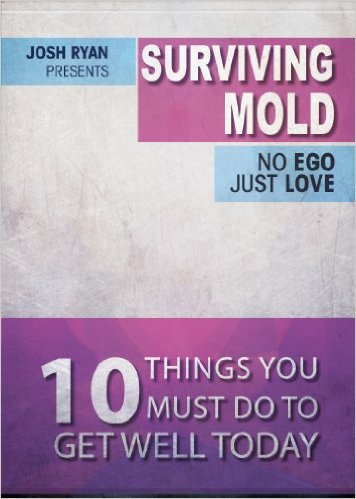 This book was created for those who want to dive right in and discover remedies for over coming mold illness, mold exposure, mold sickness and C.I.R.S. Overcoming mold illness & sickness from exposure, Josh Ryan's shares his journey of a 12 year education of thousands of hours of study, meeting top researchers and doctors from around the World and trial and error. He lists the exact steps and things a person should do to overcome mold exposure. This book has a simple and easy to understand plan that requires little to no thinking. He explains what he did and why as well as where to get it. You will learn things and remedies no one else has ever shared regards to mold exposure and biotoxin illness. No one else is talking about the things he's done or took to get well. You will discover key ingredients that eliminate inflammation and internal scar tissue. You will also discover how to get the blockage out of the sinus, tonsils and lymphatic system in the neck.

SURVIVING MOLD NO EGO JUST LOVE  paperback..........17.95 with free shipping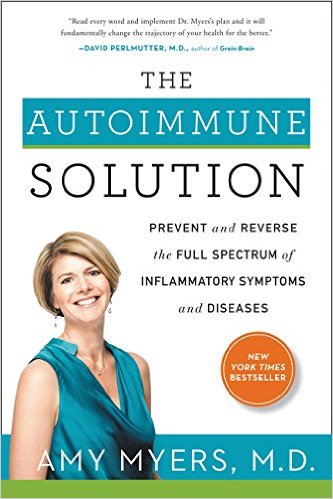 Over 90 percent of the population suffers from inflammation or an autoimmune disorder. Until now, conventional medicine has said there is no cure. Minor irritations like rashes and runny noses are ignored, while chronic and debilitating diseases like Crohn's and rheumatoid arthritis are handled with a cocktail of toxic treatments that fail to address their root cause. But it doesn't have to be this way.
In The Autoimmune Solution, Dr. Amy Myers, a renowned leader in functional medicine, offers her medically proven approach to prevent a wide range of inflammatory-related symptoms and diseases, including allergies, obesity, asthma, cardiovascular disease, fibromyalgia, lupus, IBS, chronic headaches, and Hashimoto's thyroiditis.
THE AUTOIMMUNE SOLUTION  hardcover...........................26.99 with free shipping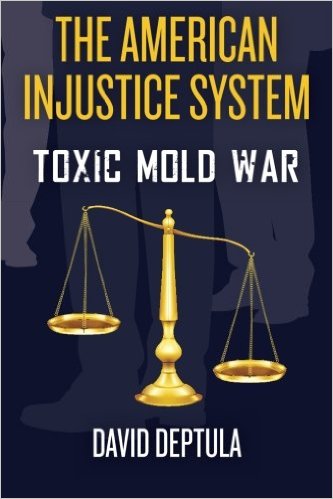 How many legal cases in America have we seen the victim continually become the victim in our "so called judicial system"? How many times have we in America seen the obvious criminal or guilty party walk free in our "so called judicial system"? Two questions that bewilder millions in our country especially with what seem like countless high profile and televised cases in the last couple decades where justice was obviously not served. This passion filled novel is based upon a true life story of a family of six stricken with countless illnesses; including an incurable disease for its husband and father who fought a legal battle over the loss of their estate home during the housing boom due to shoddy craftsmanship, numerous building code violations and finally losing it ALL due to unqualified mold testing and remediation services. WATCH the family's leader, David Deptula, use the legal system AGAINST itself knowing the "little guy", David, had to hit the powerful Goliath's of the insurance companies with tactics NEVER seen before in a legal battle stretching over five years. Scores of healthcare visits for his family and fighting an incurable disease himself due to the toxic exposure, the tactics the reader see David used brought him in front of some of the most powerful National, State and Local government leaders in this country including then Governor Jeb Bush of Florida and brother of the President of the United States using unconventional and often highly criticized methods making sure to not rely on what I frequently called for decades "The American Injustice System". The legislation was vetoed by Governor Bush. Americans MUST read and absorb just how "convoluded and intertwined" our Country has allowed wrongdoings to dominate politics, banking and insurance, business conscious and our lack of a just judicial system. The time for changing of tactics is "now" for all of Americans and this novel will show all what it takes.

THE AMERICAN INJUSTICE SYSTEM paperback.................19.99 with free shipping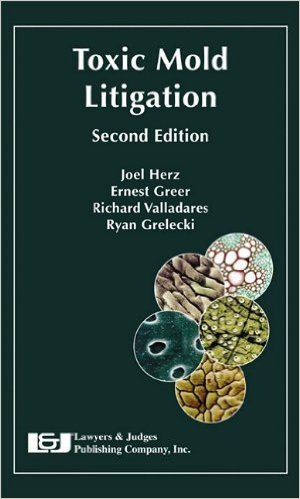 This expanded second edition now includes several new state-specific chapters, with over twice the content!

Mold law and litigation is a complex area and often requires numerous professional disciplines to address it. Detailed information is often difficult to find. This book provides you with that information. It offers critical background information for context, covering such topics as exposure, illness, allergic reactions, types of claims filed, and insurance issues. It offers a detailed look at the most important elements of mold law in critical states (now expanded to include 15 major states) where mold litigation has been prevalent. It also offers strategic advice to assist parties with mold litigation.

The book begins by introducing basic information about mold and mold law, which is designed to familiarize you with the issue and place it in context. The following chapters discuss evidence and evidentiary standards in mold litigation, sampling and analysis for mold contamination, and current science relating to mold, all topics of importance when working on mold cases. The remainder of the book is devoted to detailed chapters on mold law and litigation, in Arizona, California, Delaware, Florida, Georgia, Illinois, Indiana, Massachusetts, New Jersey, New York, Oregon, Pennsylvania, South Carolina, Texas, and Washington, states where there is a high incidence of mold litigation. These chapters provide you with valuable models if you are currently writing mold legislation for other states, or are involved with mold cases around the country. This book also includes a list of Internet resources, which assist in mold litigation and investigation.

This book is an indispensable guide for anyone interested or currently participating in mold litigation.

Topics include:

• Legal aspects of mold litigation
• Evidentiary standards in toxic mold litigation
• The Frye "General Acceptance" test
• The Daubert test
• Other hybrid systems and evidentiary standards Evidentiary standards for mold-related injuries and diseases
• Injuries and diseases resulting from exposure to mold
• Sampling and analysis for mold contamination
• Air and surface sampling
• The current science of mold
• Possible explanations for mold problems
• Negligence claims
• Breach of contract claims
• Express or implied warranty claims
• Personal injury and illness claims
• Property damage claims
• Misrepresentation in sale of property claims
• Tort claims
• Spoliation of evidence
• Insurance issues including mold-specific exclusion provisions
• Toxic mold litigation in Arizona
• Toxic mold litigation in California
• Toxic mold litigation in Delaware
• Toxic mold litigation in Florida
• Toxic mold litigation in Georgia
• Toxic mold litigation in Illinois
• Toxic mold litigation in Indiana
• Toxic mold litigation in Massachusetts
• Toxic mold litigation in New Jersey
• Toxic mold litigation in New York
• Toxic mold litigation in Oregon
• Toxic mold litigation in Pennsylvania
• Toxic mold litigation in South Carolina
• Toxic mold litigation in Texas
• Toxic mold litigation in Washington
• An overview of mold litigation in other states
• Internet resources for mold litigation
• And more!

TOXIC MOLD LITIGATION paperback 403 pages.................75.00 with free shipping
---
---
THE ADVICE PROVIDED ON THIS WEBSITE IS INTENDED TO BE USED UNDER THE SUPERVISION OF YOUR PHYSICIAN OR HEALTH CARE PROVIDER.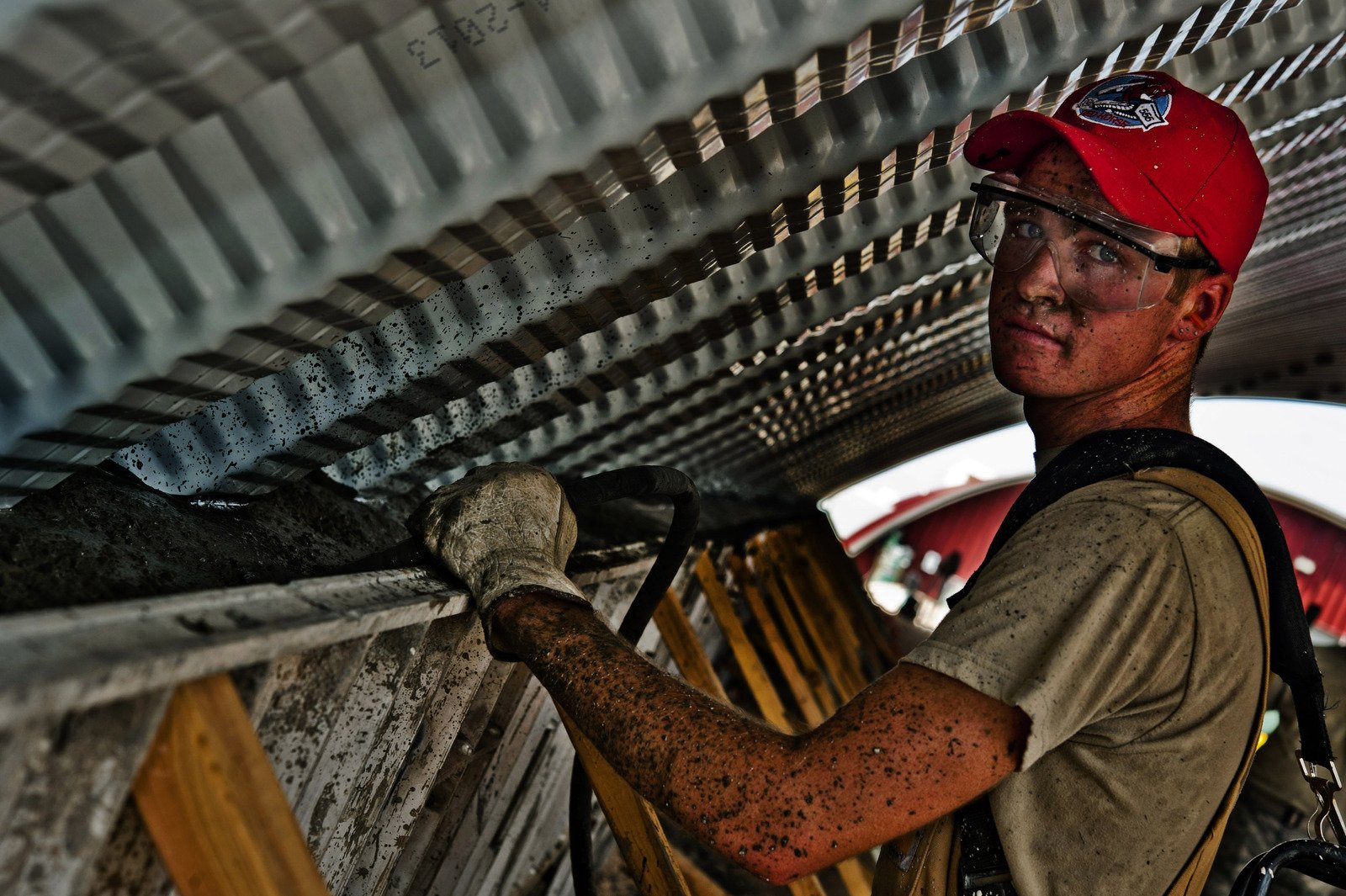 FOR A FREE CONSULTATION ON MOLD REMEDIATION OR REMOVAL IN YOUR AREA (For FL, CA, NY, NJ, MD, VA, and DC)    CALL
1-888-808-6405