MOLD STORIES

The following toxic mold stories are real-life stories that people submitted to this website to help other people realize that this problem is very real and very extensive in our world today. As you can see, it is not just an American problem but a world wide problem. We have heard from people in England, Finland, Australia, China, Canada etc.
People tell of their encounters with mold and their struggles with the medical community that does not believe that mold can hurt anyone.
If you would like to share your story of toxic mold follow the link below to do so. Your story can help someone out.
One of the problems I have noticed with people exposed to toxic mold is that they have such a hard time believing that toxic mold is what is causing their symptoms. I think it is because it is in many cases undetectable in their environment. There may be a slight musty or moldy odor, but the spores themselves are invisible. There may be visible mold growth somewhere in the building but in many cases it is hiding in the ceiling, in the HVAC or in the walls.
When I was exposed to toxic mold at my workplace, there really was no odor except an occasional slight dirt smell. In my situation the mold was hiding in the HVAC system. It was really hard to even suspect mold in my case because there was no visible mold and not much of an odor. That is probably why I worked there for a year, while suffering horrible symptoms, before I had the idea that my problems may be due to toxic mold.
I remember when I finally learned my symptoms most likely were caused by the toxic mold I was breathing in at work, I had trouble believing it. Also friends and family had trouble believing it. I used to spend hours rereading the stories in Dr. Shoemaker's book "Mold Warriors" to comfort myself and to remind myself that this is a very real syndrome and that I was not alone in this.
That is why I believe it is so important for us to share our stories with one another so we can help other people believe and not feel so alone in this horrible devastating illness.
Click Here To Learn How To Share Your Toxic Black Mold Story
---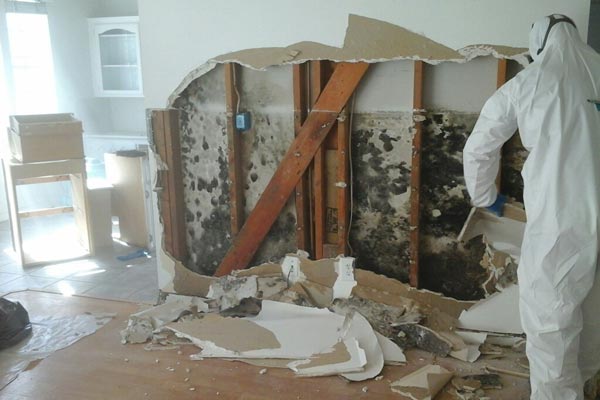 ---
Click Here For Encounters With Black Mold
---
---
Click Here For A Story About Black Mold in a Basement Drain
---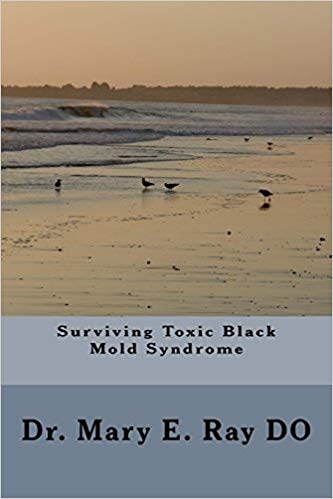 ---
NEW HOUSE MOLD NIGHTMARE MADE BABY AND CHILDREN SEVERELY ILL
We bought a house three years ago. Did a stupid thing, trusted our real estate agent. Coming from a different state, now knowing anything about where were moving we trusted the agents inspector. End result, $106,000.00 plus three years payments later..yesterday we had to walk away from our home because of black mold. We had a baby two months ago born two months early, and after a very difficult pregnancy. I now wonder if it was partly resposible for me breathing the mold. No one knows. Anyways, the babies problems were everything from breathing to throwing up blood and blood in his stool. After numerous trips to hospitals and doctors we got the support of a doctor who would listen, told us the mold was making the babies already problems with formula alergy and cronic acid reflux much worse. The baby never stopped crying in all this time, crying and throwing up constantly. Leaving me with no sleep, and our poor son exhausted and in so much pain. Like I started out, we left the house, our funiture we pulled away from the wall and found black mold on, toys of my daughters, clothes stored in closets, the mold won when I became to sick from the pregnancy to keep using the bleach to get rid of it. Now we are renting, but already have seen an improvement in our health just in the two days we have slept in our new home. Life is hard, this is hard, but when you have to choose between the life of your children and a moldy house...there is no choice.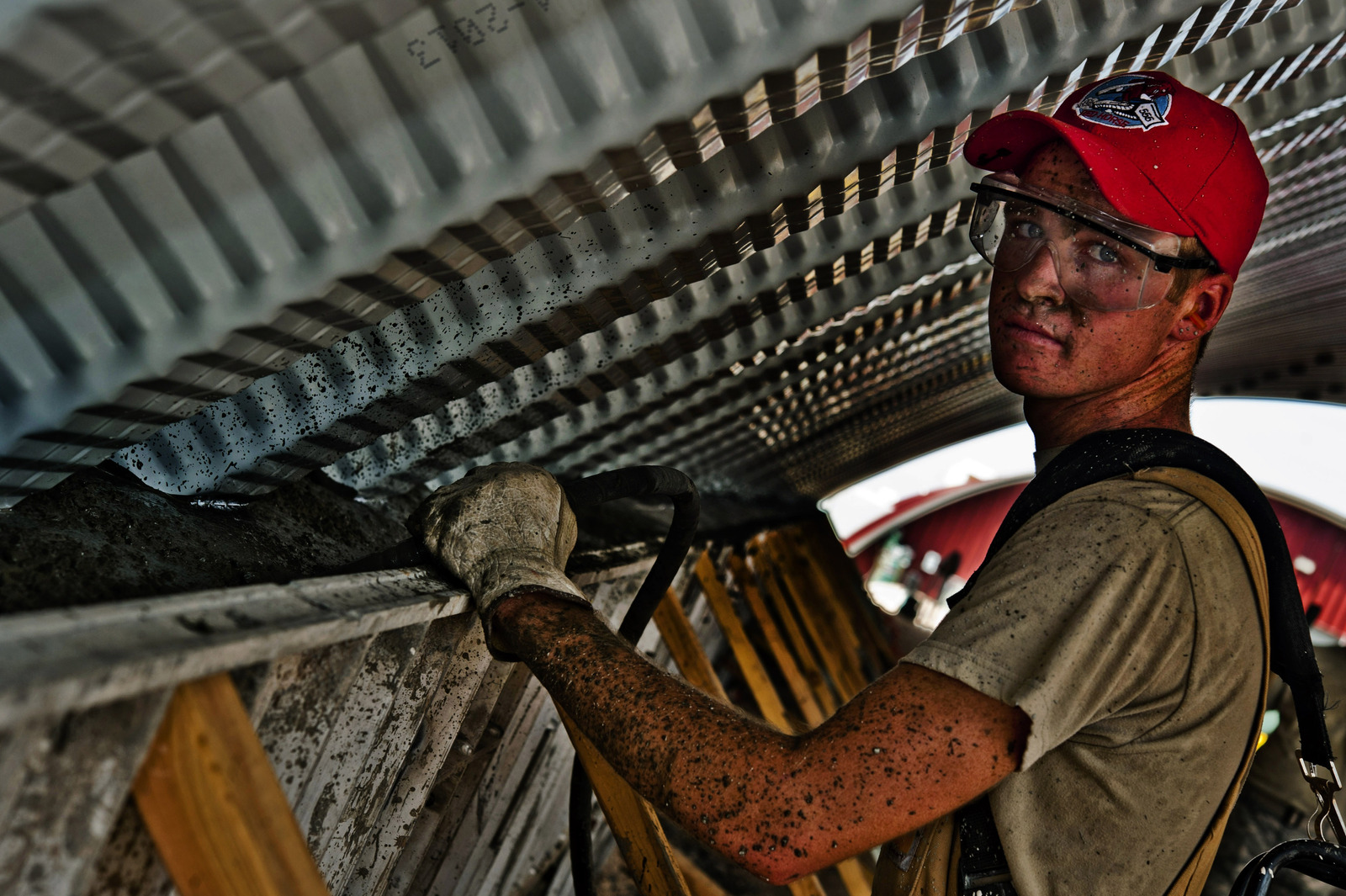 FOR A FREE CONSULTATION ON MOLD REMEDIATION OR REMOVAL IN YOUR AREA (For FL, CA, NY, NJ, MD, VA, and DC only) 
  CALL
1-888-808-6405
TOXIC MOLD STORY FROM FINLAND
Year 2007 january i started to have blurred vision and dizziness and i was in good shape so it was weird, few months later i started to feel weak once in a while while lifting weights and i started to get mood swings,red dots on my skin,sense of smell weakened and also hearing difficulties, a few months went by and my condition got a lot worse, i lost my ability concentrate and was feeling very weak not able to enjoy daily activities anymore. Life turned to hell and i went to see a doctor who took some blood tests and said there was nothing wrong i went back home and got even worse i had almost every single symptom there is and i lost my appetite but ate by forcing it down my throat every day. few weeks after... i snapped coudn't take it any longer i felt so ill i thouht i was gonna die had no strength left in me to do anything,time seemed to go by extremely quickly,i went to eat breakfast but it was already evening! i said to myself am i going crazy or is this just a bad dream and then i decided to go to the hospital hoping it woud help, BUT i was wrong! the doctor said i was depressed and gave me some pills! i said to him that it wont help im not depressed but he just ignored me so i went home again. I felt very weak and my arms and legs went numb while exercising. i felt even sicker my parents said i was crazy and i had to sleep 12 hours each night if i didnt sleep that long i felt extremely weak and tired! i started to have hard time understanding anything and everything felt weird like i was in another world or something. a few days later i finally did go crazy and wanted to go to the hospital again but this time in an ambulance.This time the doctor said i was crazy and they sent me to the mental hospital!!! once i was there they said i was not crazy i was just over reacting two weeks went by the doctor said i lost my strenght because of too much exercise whitch i at first i thought was true but then i noticed something i felt like i had just drunk 10 beers and woke up every morning in a huge hangover feeling,my spit was yellow and extremely sticky then,i escaped the mental hospital in my dads car he believed me it was the mold that caused me to go crazy he was also very sick the cops were after me the next week i went home! a huge mistake home means mold in the finnish language! I got really really sick and extremely angry for unknown reason then i also lost 90% of my strength and everything went black and my parents said most of the mold was in my room thats why i got so sick from that BLACK MOLD! and was sent to the mental hospital again! 6 weeks later i was released diagnose was asperger syndrome! but they did find out i had been exposed to black mold also, and now here i am living in a new home still feeling all weak shaky and drunk,but i will beat this illness thats why i ordered liquid zeolite to help beat the toxins in my body and help me get my strength back i still feel like im going to pass out and these weird flashes but there is a really weird symptom which is new, My muscles are extremely soft and my skin is very loose everywhere and its impossible to exercise without tiring out instantly and sweating buckets.resting pulse 60 but if i get up from bed its instantly 120! beats per minute and if i try to take the trash out i'll propably pass out,so im badly sick and nobody believes me exept my dad and hopefully some people here,by the way i was in great shape before getting ill and felt like i coud do anything,well i hope you understand this because its hard to write this in the state that i am now with these painful joints THE END.
MOLDY WINDOWS
We bought a new home knowing that the windows needed replacing, but ran out of money to do so, that was 3 years ago. 2 years ago I started feeling...funny. I had headaches all the time and I never had them before,I felt like my body was shutting down - like when your car is misfiring, I always felt like I was going to pass out. I went and talked to my doctor about what was going on,he sent me for blood tests to see If maby it was my thyrod or diabetis, It all came back great. Then I was sent for a catscan for my headaches, that came back good to. BUT.. the nuralogist thought that maby starting me on Topiromate(a seziure medication that helps with migrains) could help me. first he started me on 25 mg and then as I could talorate it he increased the dose...up to 100mg this did not work,it just made my memorie and cocentration worse. Then he had a lisen to my heart one day and found a murmer. He tells me that some people with heart murmers could have a hole in the heart and this could be why Im having the headaches. I wait 3 months for an Echocardiogram(ultasound of the heart) and yes I do have a 3mm hole in my heart...finally an ansewer to why I feel so horrible..right ..wrong. The hole in my heart is in the wrong spot to cause headaches. then they send me to a heart specialist..they run some tests..and he tells me he dosnt think its my heart,but just to make sure hes sending me to have another echo..but this one goes down my throught. Ive been waiting now scence november for that test and its on March 3. So I have looked on this computer for an ansewer...and there it was, The mold that I have been cleaning off our windows for these past few years that has to be it!!!!! All the symptoms are there, I have at least 8\\\\\\\\10 of them and when it said - the feeling of shutting down I couldnt belive it..I have been saying that to people for years and they just look at me like Im loosing it. YEA!!! I cant wait to start feeling better. I had to quit my job, I couldnt do it any more Im to out of breath. We have ordered the new windows and they will be in soon. thank goodness for this site, I dont think I would have thought that mold would be my problem.
MOLD MADNESS IN NEW ZEALAND
Myself and my partner moved to wellington in new zealand as the begining of our travels. i landed a really good job in a very nice restaurant and we got a room to rent only a few days later. everything had come together very well for us and we were feeling great about where we were going in life and for me I was very happy with my career opportunity. heres where it all goes downhill. about 3 weeks later after living in the house with the constant exposure to the mould, i had started feeling indescribably odd. Even to the point that I had told my partner that i was sure i was going mental and i was so sure that something was no right. I had almost convinced myself that I had some kind of mental disorder because it was the only thing i could think of that could explain how i was thinking. As a chef i had had alot of passion for my work and thoroughly enjoyed working at this new restaurant, but that all seemed to be so unimportant to me. after calling in sick one day when i wasnt feeling physically ill at all, and I couldn't explain why i felt like crap and didnt want to go to work. only 3 days after that i did become physically sick with all of the symptoms of a flu. runny nose and eyes, headaches, nausea, every muscle in my body ached. I took care of myself and stayed in bed for a almost 2 days not understanding why I was only getting worse. well it was only through sheer coincidence that our flat mate at the time had seen on tv a story about the effects of black mould. we were aware of the mould in the house but had accepted it, as we weren't paying much for rent and it was walking distance to work for myself and my partner. When our flatmate asked if i was allergic to pennecillin and i replied yes she almost cried and explained about the mould and its effects. we moved out of the house within a couple of hours and with 2 days rest and good sleep in clean dry houses i feel soo good in comparison to a few days ago. unfortunately due to all of the effects of the mould, I have now lost my job and we have no home, but i know im not insane and my partner understands it wasnt my choice to become nasty and short with her. even now that im feeling better, i still have a headache and muscle pain. im aware of my shortness of temper but its still hard not to be rude to people. The thing that really makes me angry about the whole situation is that months before we moved in to room in that house, the agent that was supposed to be looking after the house was made aware many many times of the mould situation and refused to do anything about. I wouldn't wish the effects of black mould on anyone, but if only they had half an idea what its like.
BELOVED PET IS VICTIM OF TOXIC MOLD!
Our beloved pet Tally died just a couple of months ago. We had lived in the same apartment for a couple years and had problems with mold. I always cleaned it up when I saw it but I guess there was more I couldn't see. Tally developed respiratory problems and was diagnosed with a lung infection and asthma. The vet said he had never seen such a severe case. We spent $800 in three months time trying to keep Tally alive not realizing at the time that the mold was what was killing him. He finally went into respiratory arrest and there was nothing more they could do for him and he passed. Our vet was puzzled as to why Tally was so sick and didn't seem to respond to any of the treatments and medications that normally his particular illness. After cleaning a closet that was packed with boxes and finding more mold growing on the walls from floor to ceiling I realized that there was more mold in the house than I was aware of. The tenants in the basement told me that there was mold in their apartment too and the landlords were doing nothing about it. I put two and two together and realized Tally must have died from the toxic mold exposure. I spoke to our vet and although he could not tell me with 100% certainty that it was the mold that killed my Tally he did reiterate that there was something causing Tally to be so sick and unable to respond to the typical treatments given him with his conditions. Before I figured out it was the mold that made Tally sick and die I adopted another homeless cat and he immediately upon coming to live with us became ill. He was having the same symptoms Tally started with and he too was not responding to the medication. We moved out of the apartment and little Eli has completely recooperated and is no longer having respiratory trouble and/or infections. I am convinced that the mold killed our beloved Tally and recommend if you find even a little black toxic mold in your home have it cleaned or move immediately it could be a matter of life and death for not only your pets but other members of your family as well. In addition you can't always see all the mold that is there so if you see even a little be certain that there is more you just don't see it.
ENCOUNTER WITH MOLD IN THE UK
I AM EXHIBITING ALL THE SYMPTOMS OF BLACK MOULD. MY WIFE AND I SEPARATED AND SHE HAD LEFT CLOTHES IN THE WASHING MACHINE FOR 3 MONTHS. I TRIED EVERYTHING TO GET RID OF THE MOULDY SMELL, A WEEK AGO. I AM BRITTLE DIABETIC AND IN THE LAST WEEK I HAVE EXPERIENCED THE FOLLOWING..POOR CONCENTRATION,TROUBLE BREATHING,NAUSEA,SWOLLEN THROAT, AS IF IF SOMEONE HAS THERE HAND AROUND IT,MEMORY LOSS,RASHES, HIVES,DIZZY,NIGHT SWEATS,HEARING PROBLEMS, TINGLING IN MY ARMS,MOOD SWINGS,JOINT PAIN,BLURRED VISION. I NEED HELP, I FEEL SO ILL! I AM A RECOVERING ALCOHOLIC GOING THROUGH A EXTREME SEPARATION WITH KIDS AND DEBT! I RELAPSED, BUT THESE SYMPTOMS ARE NOT LIKE ALCOHOL WITHDRAWAL SYMPTOMS OR CONSISTENT WITH THEM! I FEEL POISONED! JUST SPENT 3 HOURS ON THE NET RESEARCHING THIS!
I THOUGHT I WAS GOING CRAZY!
No one has come out and said that it is toxic mold, but I did a home mold test and there were all sorts of mold in it. I did this test because for the last couple of months I've been so ill. I go to the hospital at least once a month with a bad headache. The doctors give me a shot and send me home. I've been to the ear-nose-throat doctor, neurologist, my obgyn, the family doc, and the eye doc and no one can tell me anything. They are all making it seem like I'm crazy. My symptoms came on after we bought our house a year ago. I've been having bad panic attacks, blood pressure has been sky high, always feeling like I'm gonna pass out. It's just unreal. I'm glad to finally read about people who are going thru this same thing, because for a minute I really thought I was loosing my mind.
A FOUR YEAR MOLD NIGHTMARE
4 years of hell my nightmare started in 2006. i was living in palm springs calif., managing a property our company owned. words can't describe what i've been through over the past 5 long years, i could write a book. for those of you out there that can't figure out what's wrong with you. believe me, i understand. the medical field is not familiar with this problem. dizziness, fatigue, coughing, coughing coughing. i did this for years. lost 60 pounds, built good abdominal muscles. it will ruin your life like it did mine if you do not get treatment. then it goes to your brain. visual and auditory hallucinations. your dr. will soon think you're nuts, describing your symptoms, he'll tell you your ears, lungs, sinus all look good. all the while, this organism is invading your blood srtream, infecting all your organs, feeding off you and that is what it's doing. here's what i did 6 months ago: go to the store and get some antifungal powder and creme. pour half the powder in bathwater and bathe, rinse hair, soak for 10 minutes. got out, apply powder over entire body, including hair. applied creme in every orifice. i did this and could not believe the results. like me, most of you out there don't know what's going on with you. you're chasing ear problems, sinus etc.. these are'nt the problems they are the symptoms. i've got a hole in my eardrum, caused by an ent chasing a phantom symptom. i am still not sure if i'm cured, but at least now my mind is functioning well enough todescribe what i've been through. i hope that this short story will reach someone out there who is suffering. by the way, if your infection is advanced, like mine was, you're having trouble with your brain because of the toxins the mold puts off. you're doing things way out of character. been to jail, having problems with your family, seen a psychiatrist yet? can't work, lots of ringing in ears, want to sleep all the time? want to die or don't care if you do? i could go on, but i'm saving the good parts for my movie. i took a few hallucinagenics in the sixties, a few. even tried mushrooms once. once that fungus get a foothold in your system, you'll get a steady supply of magic toxins. 27/7. unfortunately, most people suffering are surfing the internet trying to figure out what's wrong with their sinus'when they could be at this website for help. so, if i've reached anyone out there, let me know. scharfd2@yahoo.com. best of luck, Dave
Baily's Story
My black mold story is just unfolding...Hi Im Baileys mom! Im not totally sure what is going on at this point but I do have my suspicions. I have black mold in my home, in fact I believe Ive had black mold for over 18mths. I kick my self in the butt on a daily basis for this...I could not afford to fix the leaks but the bottom line truely is...i couldnt afford NOT to fix them...This past April I did get the water leaks repaired however by the time the plumber and construction man got done redoing my bathroom my 9 year old all of a sudden became ill...when I say ill I mean dog diggity ill...diarehha, vomiting, stomach cramps, red rash face etc...as the days went on I noticed that when he came down the stairs he was quite winded...this concerned me greatly...Bailey went from playing football and running his heart out to sitting in a chair...staring and unable to even walk 20 ft without breathing heavy or becoming so tired he just couldnt make it...8 doctors later and noone knows...hes been half arsed diagnosed with ashma and rad...thats fine but what caused it is what they should be figuring out...he complains that his vision is blurry, hes sob, hes never once had a fever through any of this but has reoccurent bouts of bronchitis...he sweats alot and urinates quite a bit as well...he had sporatic headaches and just a general feeling of uck...albuterol kinda helped but not much...i dont know whats wrong with him but I do suspect black mold...in fact now that I think about it hes been sneezing alot recently and its always in his room (the mold is right below his room in the basement) His blood work showed that he wasnt allergic to mold however his IgE (?) was elevated but to what??? Im ashamed to say that I have found more black mold and have no choice but to rip out the basement bathroom...I appreciate the chance to speak to you all and would truley appreciate your feedback...I find it strange that noone else in the home (other kids) have had any problems such as the respiratory... thanks! Baileys mom
Toxic Mold From Katrina
I developed chronic sinusitis during/following a two month tour to Biloxi, MS (post Katrina). I especially noticed it after a day voluntering to clean up a community backwater area, removing housing debris from a swampy bog. I had the muddy residue all over my shoes but I wore gloves and no mask. NO amunt of alergy testing, CT scans or antibiodics helped identify wht I had going on. It lasted two years and I think what finally got it out of my system was the hot high altitude of living a summer in Kabul, Afghanistan. I still suffer form what canonly be desribed as chroic fatigue which has evolved form lid to moderte withinthe last 3 years. Recently I was moving some old building materials from a rather damp place near my house (in Tacoma). Within a few days I noticed a light yet persistant cough. When I exerted myslef doing some very physical chores that week I noticed my heart was racing and my chest hurt alomst the way they describe a heart attack but my blodd pressue was 140 over 100 (very high for me, normal is 120 over 80). I went to the ER and they found no evivdence of a heart attack. I am generally in incredible physical shape for nmy age (53). But the cough persists, I have hot flasheds and occacusonal chills. My family doc wants me to wait to see if it goes away on its own. I am convinced I have yet another round of black mold syndrome, this time its in my lungs. Do these products Fucoidan, Limu, or Modifilan really help or is it hype?
Fear Of Dying From Mold Poisoning After Working a Job in a Moldy Basement
Accountability I have been working in management at a place where we deal primarily with older people. So seeing people have a multitude of symptoms all the time because of their age, we become somewhat immune to recognizing things for what they really are. Instead we chalk it up to another one of the undesireable effects of getting older. Up until recently the basement of our building was leased out, when the tennant moved out, we needed to be reinspected in order to use the space for our needs. We were in the process of making the necessary upgrades, chipping up old tile off the concrete floors, and ripping out walls that had `water damage`. It was then we saw the real extent of the water damage! There were huge cracks and gaps in the concrete! It was no wonder we had pools of water on the floor when in rained! This is a very old building, and has probably been like this for a very long time by the looks of things. Months ago, one of my co workers and I were joking about being allergic to work, because we always felt cruddy shortly after getting there.........now I am realizing it was no joke! Here is where the title of my story comes in; accountability. As someone in management I felt morally obligated to, first of all contact the health authority, and to protect the safety of the employees, and guests. When the health authority left, from doing an inspection, he left me with some recommendations, and some instruction. when I began making preparations to comply with his instruction, I was told by my boss that we were not to do that,....and what he said goes. The words exchaned after that are not relevant, or allowed here. The long and short of it is, employers should take a voluntary, proactive approach. My employer did not, and I know that life is too short so I stood my ground in defense of myself, co workers, and guests, and handed in my resignation. I have had more than half of the symptoms on each of your lists for the past year and a bit (they have been worse lately, as I have only recently been working in the basement). I didn`t have this information when I handed in my resignation. And it was about 30 minutes ago that a lightbulb went on for me, and my anger grew! I will be finding myself some of that sea weed tomorrow! And I will also, as of tomorrow be spending no time in the basement and as little time as possible (for the next two weeks) in that building. I wonder if it would be acceptable to call in afraid of dying from mold poisoning! Thanks for sharing all your information everyone!
Donna's Toxic Mold Story
I am a 47 yr old female, who has always been so active and full of life. My story began almost 2 yrs ago. I stated noticing a black, soot like (charcoal) kind of substance along the creased of the ceiling and walls that seem to be coming from the heating and air cond.vents. It has slowly gotten worse and spread to the entire length of the wall horizontally and now slowly creeping down vertically... I am now just starting to see the dots of it.. circles and its also really bad in the carpet I can see black in certain areas of the carpet where it meets the wall again its where a vent blows out air while the ac or heat is on. I live in an apartment building that is now 10 yrs old. My daughter and I moved here brand new, in fact it was still under construction we were waiting for it to be ready for move in. At first it was great here but over the years its really gotten bad. we live in a wooded area 2 miles of woods off my balcony of top floor 3rd floor. We are in a HUD subsidized unit. We dont get the same treatment the others do who pay full rent and also have the nicer units w fireplace and lofts etc.. and I have been asking for carpets to be cleaned for years. I have done it myself a few times but when I hurt my back, (major surgery), I was no longer able to clean the way I use to ... Oh, I keep my bathroom and kitchen clean and my entire house tidy but its the deep cleaning I had trouble with. I cant scrub the tub like i use to but i do clean it.. I dont really see mold in the bathroom at all, that room seems to be good. its mostly the living room and bedrooms. hall way and kitchen ceilings and rugs. The closets are clean i see no mold there so that leads me to believe our mold has started from the HVAC units. I have become soooo sick. omg like I never imagined I could ever fee. Weak, tired , throat trouble, eye sight failing .. ears ringing.. nauseous and a horrible sunburn looking rash all up my chest and neck. Fungus trouble on my body and trouble thinking clearly. Anxiety, lethargic ... the list goes on. an over whelming feeling of just not feeling good. I have been trying to find out why for over a year. Doctors say its this or that but all is negative. I even got to a point where i thought to myself maybe im just going crazy. Like its all in my head. So many people just dismissed me and send me home w no real answers to why i am feeling so sick. My joints hurt and severe pain .. stomach pains. headaches. omg I can go on for ever. So. I have the department of public health coming tmrw morn. cant be fast enough for me. I have a blood test to do later today w my primary care dr. who really majors in nothing. She been so un helpful. I suppose i should find a new dr. but I also am going to an allergist specialist on may 9th. For 3 hours of testing. I do believe it will be there, i will find the answers I need. the waiting and not knowing is so nerve wracking. when we know we dont feel good but dont know why, that can really do a number on your mind. I have great faith, pray to our Lord for answers and feel he now has me in the right place to get them. This type of mold can make you so very ill that you can longer hold a Job , which is where I am at now, suffering financially because I am now too weak and sick to work. If you suspect this is going on w you. Please call you local Dept of public heath, learn your rights as a renter and dont give up until you get the solid evidence as to why you are so sick. Thanks for letting me share Blessings and Prayer Donna Wilmington Mass.
Mold Takes Over House: Drives Out Family
I was experiencing a burning in my chest for a few months, then i noticed a musty smell in my house and airconditioner. I had the airconditioner cleaned twice. They told me the airconditioner was prbably drawing something from the environment. I was convinced it was not my clean house that was the problem and made enquiry about getting a new airconditioner. I was advised again by the sales lady that she had had the same problem at home and replacing the airconditioner did not help. We proceeded to clean mold that we found around the back door and the window sills. The air become so musty and hard to breathe so I ran out onto the back verandah and told my husband I was going to Mum's until it settled. I returned a week later and my glands or lymph nodes began to swell up and the burning in my lungs returned so I left and told my husband I could not go back there. The next day my tongue swelled on one side and I got ulcers so went to the Doctors who gave me antibiotics. We had the carpets cleaned and the outside of the house cleaned but the house still smells musty and I still cannot enter into that environment. We had to move, we had to wipe all furniture with vinegar and leave behind all soft furnishings. I have had to wash all clothing and linnen. We replaced the Hepa filters in our Dyson vacuum but it in the end had to go. We have had to throw out all of the office stationary. Anything that can't be wiped. I am in the process of having all my little girls teddy bears treated. I tried placing them in the hot sun for a day. I will vacuum them and wipe with vinegar but in the end I think they will have to be sent off for professional treatment or even thrown out. Some of the clothes needed to be washed twice. All our shoes had to go. I had to get a new couch. About three weeks after I moved out my toes went numb and are still numb. I have been x-rayed and CT scanned and ultrasounded. Next will be a neurologist according to the Dr. I am off balance. I experienced extreme depression, I still have extreme inflammation, I ache all over, I am breathless, I am having chills and then hot flashes, I have a pounding heart and pulses through my body. I went to emergency with numbness down one side of my body but nothing showed. My husband is working 18 hours a day to afford a mortgage and rent. I am at home with my baby. She suffered with a rash and silent reflux. The rash has gone and the silent reflux just got better and better over the few months after we moved. I have never been so stressed in all my life. I just want to enjoy our baby daughter and not have to go through all this upheaval, money strain, illness, fatigue, moving, being off balance and feeling like I am going to pass out. At one stage I felt suicidal, that has now passed thank you God. I am sure God led me to this site. I have now purchased Modifilan and I hope to goodness it will make a difference. I have brain tumor and MS type symptoms as well as other flu like symptoms. If this happens at your house, if it smells musty or if you notice mould just get out and stay somewhere and have a mould professional come in to deal with it. Do not clean it yourself. Steam cleaning will only make it worse as we noticed yellow patches popping up on the carpet after the steam clean. We had green mould proceed to grow on the timber cupboards and white dust like mould grow on our glass office desk. We also noticed black mould on the ceiling in the sun room and around the door and window frames. I now have fluid retention and a feeling of heavy limbs and sometimes like they aren't connected to me. I am grateful we got out alive. Don't be complacent. You may not seem affected but your family and friend may suffer, so take every measure to get out, get professional advice on removing the mould and professional advice on the spores that remain on everthing and how to clean these away. This is not easy. I don't want to take this to my new clean environment. Thank you for this web site it has been strength to me.
MOLD SICKNESS FOR A YEAR AND A HALF
I have been sick for a year & a half. Respiratory issues, alergies, asthma at times and shakiness like temors. Dizziness, confusion. I have had many puffers and even prednisone didn't help with breathing. I have had a lung Xray, ECG, pulmonary testing & every type of blood test you can imagine to no avail. I finally saw a Doctor who said it is probably black mold in my house. I recently had my landlady renovate my bathroom and it was full of mold and also last week new kitchen counter tops. The black mold under there was disgusting!! I am getting worse instead of better and feel like I have a hairball in my throat most of the time. I'm so exhausted i a can barely function. I feel confused and have to hold onto the walls at times so as not to fall. Ive been eating super healthy and doing homeopathic remedies for breathing. I recently did a sputum sample to check for fungal infection in my lungs but it came back ok. I had a hard time coughing up anything so I don't know whats going on. I beleive I had the H1N1 and got vaccinated in Nov. 2009 to be sure because my breathing was so strained. By March 2010 I had so many tests & nothing showed up and I was so sick i went to the hospital. The Doctor sent me home & said follow up at the clinic & then in May 2010 i had an abscess in the absence of pain and had septacaemia and nearly died. I spent some time away from home during the summer & by October 2010 was feeling terrible again. By Dec21st I was gasping for air & so sick and exhausted i couldn't function. The mold has only recently been removed in my home & not by a professional remedial team. I feel more shaky than ever and I told my Doctor I feel as though I am being poisoned!! I told him this is noy psychosomatic!! I also said I nearly died in May and no one is finding any answers for me.He is testing for mercury at my request because amalgum fillings and the H1N1 apparently can have complications. I feel it is the mold but the Doctors aren't even educated about any of my symptoms so I am afraid and I desperately need some answers. I read positive articles and try & stay positive but enough already!! I want my life back. It's been a year and a half & i've had no help at all. I a, waiting to see a repirologist and an internal specialist. I know I'm not crazy!! I am a high energy person normally & can run for an hour at the gym and even 2hours if i do a slower run. I haven't had energy to even function and i can barely get the kids to school & make meals, get groceries & clean. I am exhausted & shaky all the time and my breathing is worse some days than others. i try not to eat anything that creates candida and I take probiotics and ginseng. I don't know what more I can do??? Any feed back would be great!! Just want to be well:):)
Mold CAN Make You Sick!
I work in a restaurant and the owner told me that mold can hurt you. I have been feeling very sick since I started working there. I looked at all the symptoms and noticed that I suffer from a bunch of them, especially the hard breathing and coughing part. Also I feel sick alot, like puking and can taste the nasty mold. I get anxiety attacks and find it hard to breathe. I didn't know mold can do this.
Another Mold Nightmare Due to a Slumlord
have been at my apartment for 7 years now...I first saw the black mold in the bathroom covering the ceiling it was black spots also in the shower and creeping through the walls... I told my landlord about it and they only wAited a year and repainted my walls it still creeped through and than I found 3 tall mushrooms growing behind my toilet!! I told them about those and all they said was that condensation from bathrooms cause he growth of mushrooms...ok so now that black mold is starting to creep through the tiles in kitchen from our disgusting rat infested spider filled basement, and I am now moving out in a month because for the past 6 years I have dealt with migraines, stomach problems, dizziness, anxiety attacks, kidney infections, I have had an abnormal amount of them per year u.t.i's the black mold causes that!! I am not letting this nasty mold ruin my life I never feel good I wake up and there's always something wrong I can't rake it anymore I just want to feel good and not always be nauseas and sick all the time especially it isn't fair that the landlord doesn't care at all about what's going on cause they don't have to be here that's why... But does anyone know if theres a blood test you can get done from your dr so that you can show it to your landlord and get some help?
(no there is no test to prove this....that is why it continues to be such a problem)
All 35 Symptoms Of Toxic Mold Syndrome:A Toxic Mold Story
I had never heard what toxic black mold could actually do to a person. I knew black mold existed and could be harmful but that's all and I'm just learning now that I got sick and can't seem to get better. I'm staying in a 20 year old mobile home that a friend of mine bought with his property. THE WHOLE PLACE WILL BE PAID OFF IN ABOUT 2 YEARS SO HE DOESN'T WANT TO DO TOO MUCH WORK ON THE HOME. tHE PROPERTY HOLDS ALOT MORE VALUE WITHOUT IT. THROUGHOUT THE YEARS THE ROOF HAS LEAKED IN VARIOUS PLACES SO THERE IS ALOT OF DROOPY CEILING AND NOTHING IS REALLY SQUARE ANY MORE. aLOT OF MOLD IN THESE WALLS AND CEILINGS. NOTHING HAS BEEN TESTED YET, BUT I REALLY THINK THIS IS IT BECAUSE ABOUT 2 WEEKS AGO AFTER ALOT OF RAIN THE LAUNDRY ROOM CEILING, INSULATION,DRYWALL WITH A PLASTIC LOOKING COVER ON IT JUST CAVED IN AND FELL DOWN. NOT KNOWING THE CONSEQUENCES, I SPENT OVER A WEEK IN THERE WITH THE DOOR CLOSED TO NOT WASTE HEAT FROM THE REST OF THE HOUSE, CLEANINGUP THE WET MESS AND REWASHING ALL THE BEDDING AND CLOTHES THAT WERE IN DRESSERS AND SHELVES BECAUSE EVERYTHING WAS DAMP ANDHAD DIRTY INSULATION ON IT. I GOT SO SICK I THOUGHT I WAS GOING TO DIE WHEN A FRIEND THAT HAS BEEN INFECTED ALSO CAME AND TOLD ME ABOUT IT. (AFTER I THOUGHT I WAS GETTING BETTER AND DOVE BACK IN TO FINISH UP) i HAVE NEARLY EVERY SYMPTOM OF 35 AND I'M MISERABLE. i HAVE SO MANY QUESTIONS I CAN'T COUNT THEM AND REALLY APPRECIATE THIS SPACE TO GET HELP IN FINDING OUT. THANK-YOU AND I KNOW NOW I'LL GET SOME ANSWERS.
Life Is Chock Full Of Surprises
know I submitted it before, but it didn't have a title. It should be called : Life is Chock Full of Surprises 5 and a half years. It all started when I was 15 going on 16 during the summer between school. I decided to spend more time in my room so I could play this one video game. I didn't know why or what was wrong, I just knew something was going on. I even asked myself, I remember, what's going on with me? My mind seemed to be getting smaller, and smaller, and smaller. I started to feel more and more like a broken child with broken thoughts and little insight into anything-which was highly contrary to the person I knew myself to be. I started to feel anxious at any little thing and then soon it didnt even have to be anything. I soon noticed it became hard for me to speak or say anything with enthusiasm because something would just give out-my lungs or mind couldn't do it, I didnt know which. The mind and life I had cultivated for myself seemed to all vanish before my eyes, through my hands like grains of sand. And I was left empty. My heart beat hard and fast 24/7 literally. I felt like a monster. My mind had become small and petty, I could not concentrate/comprehend anything so I could no longer read books or watch television or have conversations, I had no motivation to get up in the morning other than to eat because I was hungry. The world had come to an end, I thought - but only for me. My God, what's wrong? I looked up the obvious symptoms like anxiety and heart palpitations on the internet and it seemed I had an anxiety problem. I thought maybe school would help, it always did. School started and as soon as I tried to speak to someone it didnt come out right nor did it seem right. I couldn't calm down. I gave it that year and it never got better. I decided the next summer to try and spend more time with my family and maybe that would help. The summer passed and I hadnt gotten better. I knew something had to be done. So I demanded to see a psychiatrist. Different antidepressants and klonopin every day for 4 years or so. That whole period seems to have not even happened. High school seems like it was just a bad dream. The first two years of college just didnt make any sense and my grades have been horrible. I almost didn't graduate high school on time. I thought getting off pills would help it out. I got off anti depressants, but klonopin has been a bit harder. For 3 years I thought it was emotional, then for two years I thought it was spiritual. Then it dawned on me that it was physical-it had always been. Except the doctors gave me a clean bill of health, continuously. Sounds fine, looks fine, blood work's fine, and I don't know so you're fine. Friends had no idea what was going on with me. I became known as an asshole, unreliable, absent minded or aloof, all the while trying mask the chaos of the world that was inside me, but some people could tell. What had I become? A monster. A shadow of my former self. I used to dream of running for political office, being an intelligent debater in high school or college, having good friends, being happy, but all that's passed now and it doesnt even seem like it was real. It wasn't for me. My bathroom shower was chock full of mold inside the wall, everywhere. Also, the shower pipe was leaking inside the wall and into my bedroom closet for a long time until it finally broke through into my closet and I finally noticed. Also the garage which had been converted into my brother's bedroom had a bathroom which was full of mold, carpet thick with it, and an A/C unit full of it. The carpet in my bedroom also had to be replaced. That was two weeks ago. Now I'm broken with no friends, no job- I quit from Walgreens, no school, no car(coincidently full of mold as well from the rain seeping in from the sun roof). I'm just wondering what God wants from me. How much more must I sacrifice? What was it for? My brother also has been experiencing this for years, longer than I have, and also has been addicted to many prescription pills subsequently because of those intelligent, intelligent people who just could not see what was truly wrong. My lungs feel like they wanna cave in, I have these worm like floaters in my eyes, my mind is barely in tact, the worst melancholy depression possible, rapid heart rate all the time, little brain activity, extreme weakness, fatigue, it's really hard to speak, it's basically a psychological, existential nightmare. It's like my psyche got locked away and is trying to break out of a prison and I have no control over it. I actually feel that, in my brain, literally, but that's technically impossible, isn't it. It got locked away way before pills, too. It was the mold. Therapy means nothing because it's not something to "deal" with. psychiatry and medicine can do nothing. Is this America? Really? Is this actually, in fact, the modern age? when you say you have a problem and they tell you you're crazy and they want to sedate you to just sort of rub out the problem like it never existed or to just stroke their own ego by saying Yeah, I know what it was, they just needed some zoloft, all the while that person they thought they helped is off in their mental prison in a self destructive binge because they're supposedly crazy, they can do nothing about it, their life's over, something's wrong and no one else sees it so why should they? But, no, the problem was solved, right? Right, doctor? M.D.? But it's all whining and complaining, isn't it? No, not when you don't have something you have a God given right to have. I have a right to happiness or at least to potentially pursue it. The potential needs to be there, and black mold wipes that potential away. But not for good. I'm just trying to give it time. I bought some brown seaweed pills and I'm gonna see how that works. How much more time? My late teens were wiped out, and its getting into my early twenties. I just want to live. I pray, I cry, and then no one believes me. My heart sinks to the ocean floor. The world's a beautiful place and I miss it.
HEALTHY LIVING IN A TOXIC WORLD FREE TWICE WEEKLY E-ZINE NEWSLETTER-NEW!
HEALTHY LIVING IN A TOXIC WORLD is a free e-zine newsletter that will give you valuable information on how to stay healthy despite the increasing amount of toxins in our environment.
The latest information on mold toxicity, the best detoxification methods and how to avoid toxins in the environment will be features of this important and informative newsletter.
There will also be lots of helpful information on diet and supplements that will help keep you and your family healthy and protect your body from toxins.
Don't miss out on getting this free Bi-weekly newsletter!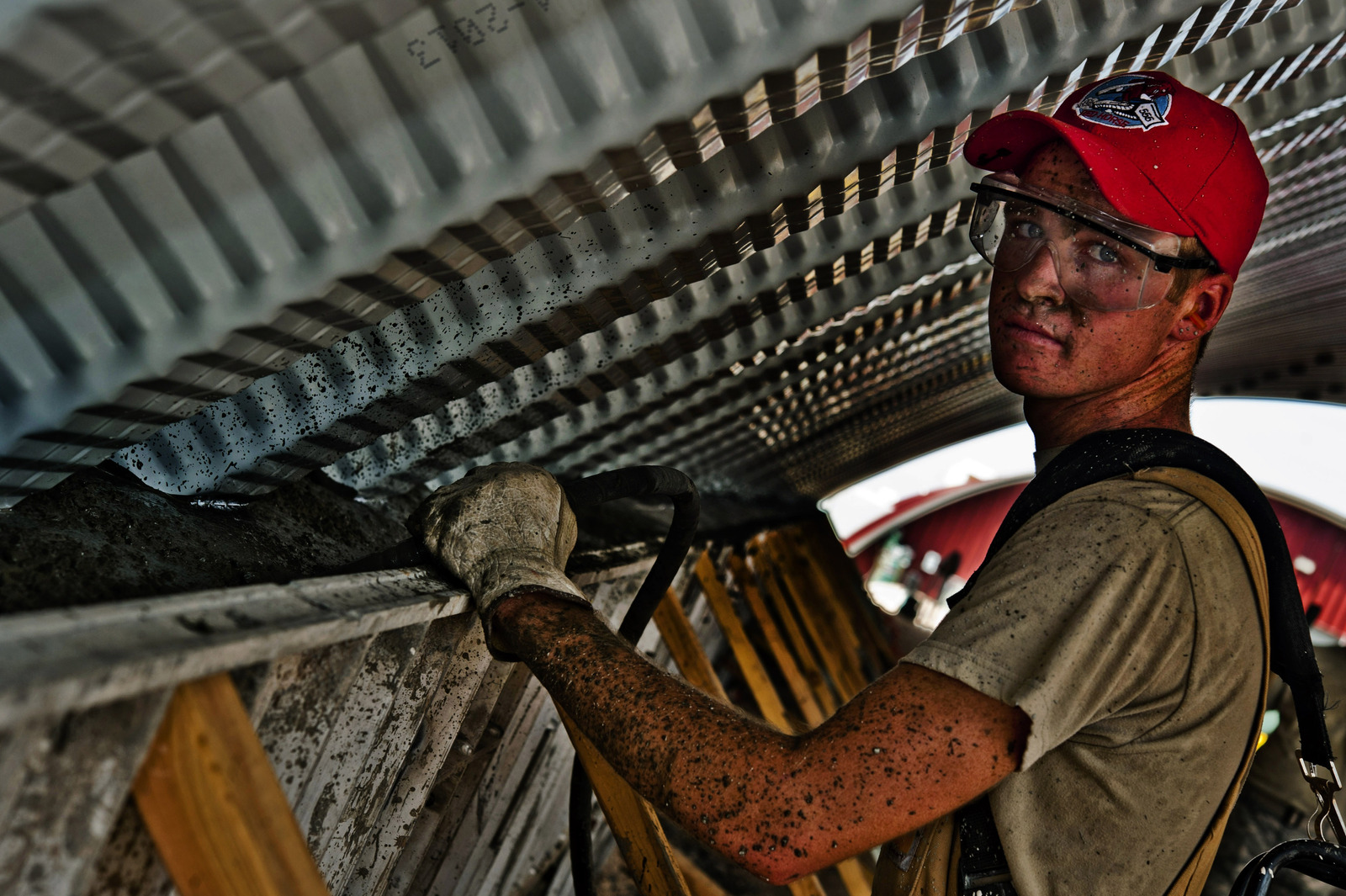 FOR A FREE CONSULTATION ON MOLD REMEDIATION OR REMOVAL IN YOUR AREA (For FL, CA, NY, NJ, MD, VA, and DC)    CALL
1-888-808-6405