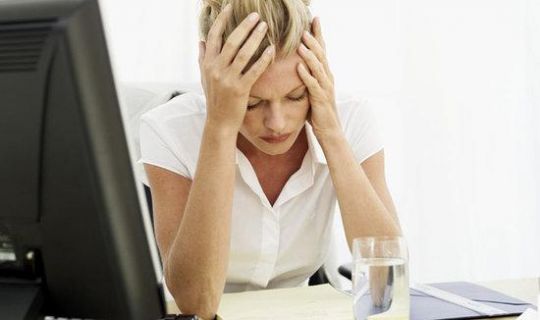 Stage 1: The Biotoxic Effect

You are exposed to biotoxic mold and your immune system does not respond appropriately to remove the foreign invader. Why you do not respond probably has a genetic cause. Get an HLA DR DQ test to determine if you are genetically susceptible to toxic mold.
Stage 2: Cytokine Effects
Cytokines are cell signaling molecules that aid in communication during immune responses and stimulate the movement of cells toward sites of inflammation. Symptoms in this stage might include– headaches muscle aches, flu-like symptoms, fatigue, unstable temperature and difficulty concentrating. Tests included for stage two include:
Matrix Metalloproteinase-9 (MMP9)
Tumor Necrosis Factor alpha (TNFα)
Stage 3: Reduced VEGF
Reduction in VEGF may lead to fatigue, muscle cramps and shortness of breath.
Vascular Endothelial Growth Factor (VEGF)
Stage 4: Immune Effects
This stage triggers autoimmunity and activation of the complement pathway. Complement C4a is an inflammatory marker of great significance. Since these short lived products are re-manufactured rapidly, an initial rise can be seen in the blood within 12 hours of exposure to biotoxins. Levels remain elevated until effective therapy is initiated.
Complement C4a
Stage 5: Low MSH
MSH is a potent anti-inflammatory compound. Reduced MSH is at the heart of the "Biotoxic pathway" with many negative downstream effects. VIP plays a similar role to MSH in regulating inflammatory response. Symptoms may include sleep disturbances, chronic pain, leaky gut syndrome, shortness of breath during exercise, hormone abnormalities and mood swings.
Melanocyte-Stimulating hormone (MSH)
Vasoactive Intestinal Polypeptide (VIP)
Stage 6: Antibiotic Resistant Staph bacteria
People exposed to biotoxins frequently come down with staph colonization, caused by biofilm-forming microorganisms that live deep in the nose without causing nasal symptoms. This step would require a nasal culture to be performed by your doctor and is not included in the panel.
 Stage 7: Pituitary hormone effects
Symptoms may include frequent thirst, susceptibility to shocks from static electricity, lower production of sex hormones loss of libido, and abnormal cortisol production. This panel looks at the following test for stage 7 effects.
Antidiuretic Hormone (ADH)